This week's most important social media changes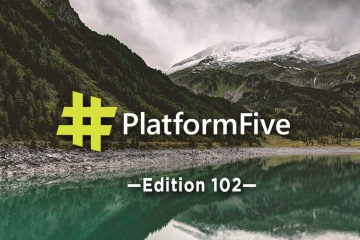 What's changed in the last seven days? What does it mean?
Apple announces new products, 3D Bitmoji on Snapchat, group video chat and changes to monetisation on Facebook plus faster loading Instant Video content.
Let's take a look at these changes in more detail.
Apple announces new range of products
On the 10th anniversary of the iPhone, Apple has released the iPhone X and iPhone 8 and 8Plus. With a range of features including new emoji, newly created animoji, Face ID, a new dual-lens 12-megapixel camera and plenty more, it's Apple's greatest piece of smartphone tech yet. Pre-orders will become available from October.
Read more details apple Apple's latest announcements here.
Snapchat releases 3D animated Bitmoji
Bitmoji, the Snapchat feature allowing users to create a 2D emoji version of themselves, has released an update welcoming them to the 3D world. The new Bitmoji can also be animated and perform a number of different actions, like riding a skateboard or drinking a cup of coffee. The feature can be accessed through the Lens carousel and is available to all users in the new update.
Read more about 3D animated Bitmoji here.
Facebook bans spend on negative content
In it's continuing fight against fake news and other bad behaviour, Facebook has banned the monetisation of content involving violence, pornography, drugs or hate speech. This change will affect Branded Content, Instant Articles and Video advertisement interludes. The changes will have a massive affect for Watch, Facebook's video content hub.
Read more about Facebook's ban on monetised content here.
Facebook testing new group video chat app
Facebook is testing a standalone group video chat app called Bonfire. The app allows users and up to 7 other friends to chat through a live stream, with included special effects similar to Snapchat and Instagram filters. The features can also be accessed through Messenger without the need for the new app, and users can invite anyone from around the world (although it's currently only rolling out in Denmark).
Read more about group video chat on Bonfire here.
Facebook to launch faster-loading Instant Videos
Facebook is testing a new feature that downloads and caches video content to your smartphone while on WiFi, to be accessed later for viewing. Called Instant Videos, the Facebook-hosted format loads faster on mobile compared to mobile websites which aims to increase user retention. It will also be a critical factor in the new video Watch tab recently released.
Read more about Facebook Instant Videos here.
Follow us on Twitter for news of these social media and content marketing changes as they happen.