This week's most important social media changes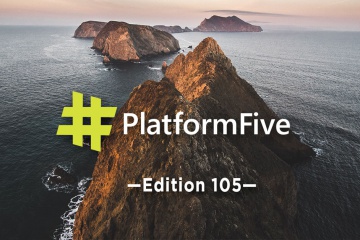 What's changed in the last seven days? What does it mean?
Facebook's Explore Feed and new group admin features, LinkedIn unveils smart replies, Twitter's ad transparency centre and Instagram announces Live Guests.
Let's take a look at these changes in more detail.
Twitter increases ad transparency
In the wake of the ongoing investigation into how social media advertising impacted the 2016 US Presidential Election, Twitter has announced it will launch a new transparency centre in coming weeks to provide greater transparency over all ads on the platform. It will cover how long ads have been running, overview of advertising creative, ads targeted to you and the personalised information available from your profile which impacts ads you're eligible to be targeted for.
Read more about the new transparency centre here.
Facebook expands new Explore Feed
Is this the end of organic reach? As part of its new Explore Feed, Facebook is exploring whether to make this the place to receive posts from all pages – not just those you aren't connected to. While organic reach has been dwindling for years and the 'pay to play' mantra for brand content has increased, any permanent switch to this Explore Feed set-up could spell the end of organic reach for good and shake up paid strategies even further.
Read more about the trial of Explore Feed here.
LinkedIn smart replies
LinkedIn wants to help you keep the conversation going, unveiling its smart reply feature which will suggest phrases to keep you chatting. These predictive phrases will help improve the messaging function on mobile and tablet, ultimately aiming to help LinkedIn built its market of professionals using its messaging service. It also signals the platform's commitment to trialing Artificial Intelligence technology and how it can improve user experience.
Check out more about smart replies in LinkedIn Messaging here.
Facebook group admins get new features
LinkedIn isn't the only platform looking to improve dialogue this week. Facebook has launched new group admin features this week to help admins communicate with and build their communities. A new welcome post feature will help admins welcome new members, admins will be more readily identifiable, and group-specific profiles based on publicly available information will help group members learn more about each other in the hope that this will foster more and greater connections.
Read more about the features and how they'll impact your in-group experience here.
Instagram extends Live Guests access
Instagram has rolled out its Live Guests feature to all users. Aimed at young users and the increasing popularity of Instagram Live, the function will allow users to invite anyone who's watching to join the chat. For now, you'll only be able to go live with one other person at a time – though you can change who that person is mid-stream.
View the full announcement and additional features from Instagram here.
Follow us on Twitter for news of these social media and content marketing changes as they happen.