This week's most important social media changes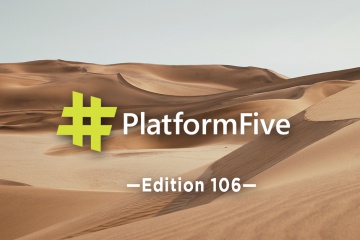 What's changed in the last seven days? What does it mean?
Facebook ad transparency, Messenger Discover feature, WhatsApp's delete function, save your tweets and stop-motion being tested on Instagram.
Let's take a look at these changes in more detail.
Facebook's latest transparency initiative
Last week it was Twitter, now Facebook has followed by announcing its own moves towards greater advertising transparency. The changes will see a new 'View Ads' option added to Facebook Pages, allowing users to see all the ads being run by a page at a given time. All pages will be subject to this change, with advertisements required to be associated with a page as part of the advertising development and publishing process.
Read more about Facebook's transparency changes here.
Facebook Messenger's Discover feature rolls out to Aussies
More than half of Australians now use Facebook Messenger, as the platform this week rolled out its Discover feature to users. The feature allows users to find brands offering services through the Messenger app, with brands including Qantas, Tennis Australia the ABC and Domain already taking advantage of the offering.
Read a full re-cap of the announcement here.
Take that back! You can now delete WhatsApp messages
Ever hit the send button on WhatsApp only to realise you need to take it back? Now you can, with WhatsApp allowing users to delete messages. Be quick though, you'll only be able to do so within seven minutes of the message being sent.
Read more about the feature being rolled out here.
Finally! Twitter to make it easier to save tweets
Get ready to farewell all the workarounds for saving tweets for later – Twitter is testing a feature that'll let you save them with a simple bookmarking button.
Read more about the test here.
Is stop-motion coming to Instagram?
Reports this week that Instagram is allowing select users to test a stop-motion tool for their Stories. In a throw-back to the days of Vine-style videos, the tool will let users put up to 50 frames together to create their own stop-motion story. No word yet on if or when the tool will roll-out more widely beyond these select users, but it'll present brands with another way to create Stories on the platform when it does.
More details here.
Follow us on Twitter for news of these social media and content marketing changes as they happen.