This week's most important social media changes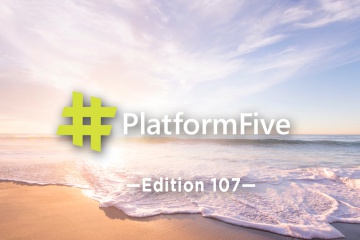 What's changed in the last seven days? What does it mean?
New rules and expanded characters on Twitter, Facebook adds polls for Pages and Messenger chat plugin, Instagram tests tool to add older images to Stories.
Let's take a look at these changes in more detail.
Twitter rolls-out new rules
Twitter's latest rules come into effect this month, aiming to improve user experience and safety by clarifying how it will enforce rules relating to hate speech and harrassment. It's been a long-standing issue for Twitter and comes as Facebook faces its own issues related to fake news and transparency.
Read more here.
Facebook polls for Pages
Facebook now allows for Pages to quiz their followers thanks to the launch of its new polling tool. Available across desktop and mobile, the tool enables brands to more easily gauge the opinion of and collect information about followers' opinions. Time to get polling!
Read more about the new polling tool here.
Twitter's new character limit
This week saw Twitter roll-out its new 280-character limit globally. It's a change that sees the creative scope and space for tweets expand, while maintaining the brevity that the platform is known for. Double trouble!
Read the Twitter announcement here.
Instagram Stories testing throw-backs
The Instagram is testing a tool that will allow you to a add picture more than 24 hours old to your Instagram Stories. The feature comes with a catch though – all images older than 24 hours will be subject to a 'date sticker' so viewers can easily identify older images.
Read more about the test here.
New Facebook Messenger chat plugin
Facebook's new Messenger chat plugin will allow users to initiate a Messenger chat session with a brand direct from the brand's website. The plugin is one of Facebook's most requested features and will support all current Messenger functions (including payments and rich media). This is great news for Messenger users and brands as it means they can connect on the platform they're already using, rather than via an alternative chat tool.
Read more here.
Follow us on Twitter for news of these social media and content marketing changes as they happen.
[/et_pb_text][/et_pb_column][et_pb_column type="1_3″][et_pb_sidebar orientation="left" area="sidebar-1″ background_layout="light" remove_border="off" show_border="off" /][/et_pb_column][/et_pb_row][/et_pb_section]