This week's most important social media changes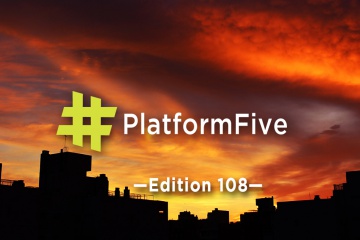 What's changed in the last seven days? What does it mean?
Facebook's new Local app, updated ad optimisation and more Stories distribution. There's extra visual search on Pinterest and following Instagram hashtags.
Let's take a look at these changes in more detail.
Facebook unveils new and improved Local app
This latest offering from Facebook is an updated version of its Events app, which will connect users with places and events areound them based on categories (e.g. sport,food,shopping). With users able to filter results by categories such as relevance, distance and rating, it's never been more important to have your ratings in top shape on Facebook and your profile complete and up-to-date.
Read more here.
Instagram testing hashtag follow feature
If this test works out, people / profiles won't be the only thing you can follow on Twitter. Instead, like using Twitter on platforms like Tweetdeck, you'll be able to follow hashtags to stay up-to-date with specific topics and interests. If your brand's hashtag game isn't on-point on the platform, now's the time to review and update to ensure your content's included in these hashtag feeds (assuming, of course, the feature rolls out globally in the months ahead).
Read more about the test here.
Facebook's new ad option
Advertisers just got a new Facebook tool. Aptly named Campaign Budget Optimisation, the tool will automatically allocate budget to the highest performing ad set once the campaign budget is set, meaning total campaign spend is optimised and not spent unnecessarily on under-performing ad sets within a campaign.
More about Campaign Budget Optimisation here.
Pinterest now has 3,000 visually searchable categories
The platform this week announced updates to its Lens and Visual Search capabilities, including a QR code style tool called Pincodes which will allow users scan direct from a code through to a board. It's a timely reminder of the importance of visual search for brands in their content marketing strategy.
More on updates to Pinterest Lens and Visual Search here.
Facebook expands Stories
Brace yourself, Facebook Stories are coming to your newsfeed. The updated version of Stories launched this week and it'll allow Stories to be linked to Events, Pages and Groups. It'll also start delivering these Stories (including those from Instagram and Messenger) to the top of your Facebook feed – another opportunity to get timely, daily snapshots out to your community.
Read more here.
Follow us on Twitter for news of these social media and content marketing changes as they happen.