This week's most important social media changes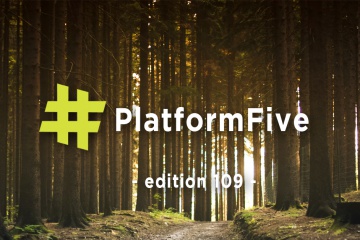 What's changed in the last seven days? What does it mean?
LinkedIn Career Advice mentoring, Instagram increases mobile browser function, Facebook launches Creator app for video and Trust Indicator for publishers.
Let's take a look at these changes in more detail.
LinkedIn Career Advice
The professional social network is rolling out LinkedIn Career Advice – its formal mentoring offer which links mentors and mentees with one another. For brands and businesses it's another opportunity to link your best and brightest with talent out there in the marketplace.
Read more about the LinkedIn feature here.
Facebook's Creator app
Video broadcasters on Facebook now have a suite of new effects (including intros and outros) available to them thanks to the platform's Creator app. It's another big push by Facebook into video as it battles YouTube for views.
Learn more about Facebook's Creator app and its features for broadcasters here.
Facebook Trust Indicator
Facebook has started rolling out Trust Indicator to publishers, a feature that will allows users to access more information about the publication / content they're reading, including ownership, fact-checking policy and ethics policy. It's Facebook's latest effort to tackle the fake news issue and will roll-out more broadly to publishers in coming months.
Read more here.
Instagram Stories on your browser
To date most Instagram activity has been enabled through the app on your mobile device. With this latest change, the platform allows you to create Stories and save posts you like direct from your mobile browser on Instagram.com. That said, Instagram is yet to enable posting from desktop, but this new feature may have taken us one step closer.
Read more about the Instagram update here.
Messenger increases image resolution
With its latest update, Facebook Messenger now allows image sharing at 4K resoltion – while maintaining the speed of sending and receiving images through chats on the platform. Good news for the 17 billion images that Facebook claims are shared on the platform each month!
Read Facebook's announcement here.
Follow us on Twitter for news of these social media and content marketing changes as they happen.