This week's most important social media changes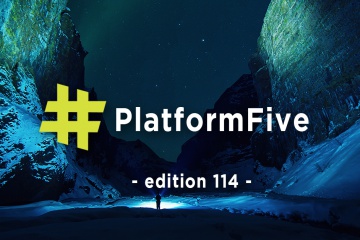 What's changed in the last seven days? What does it mean?
Facebook's music deals for creators, Instagram comments, new Twitter features for businesses and Snapchat trials Stories Everywhere.
Let's take a look at these changes in more detail.
New music for Facebook creators
Facebook has struck deals with Universal Music Group and Sony ATV Music Publishing whereby creators can use music from the companies' music catalogues on Facebook, Instagram, Oculus or Messenger without infringing copyright.
More about the Universal deal here and the Sony ATV Music Publishing deal here.
Instagram comment feature
In an effort to increase engagement, Instagram is testing a new comment function. If you look at a post for more than five seconds, you'll see 'Add a comment…' appear at the bottom of the post. Another effort by the platform to keep your attention on the platform and delve deeper into its content.
More here.
Twitter messages updated for business
Direct Messages have been freshly updated to improve customer service and experience for businesses. The major changes include read receipts and typing indicators to help users know the status of their message.
More from the Twitter announcement.
Snapchat Stories Everywhere
Speculation that Snapchat Stories could live outside Snapchat on the web thanks to the development of a tool clled Stories Everywhere. No confirmed details yet, but if it comes to pass it will give brands and businesses more to think about in terms of the longevity of their Snapchat content and how it will translate / be consumed more widely across the web.
More on the speculation about Stories Everywhere here.
Instagram integrates further with WhatsApp
Reports that Instagram is testing a function allowing users to share their Instagram Stories direct to WhatsApp – all part of Facebook's efforts to help users share content across their owned ecosystem (Facebook, Instagram, WhatsApp).
More here.
Follow us on Twitter for news of these social media and content marketing changes as they happen.