This week's most important social media changes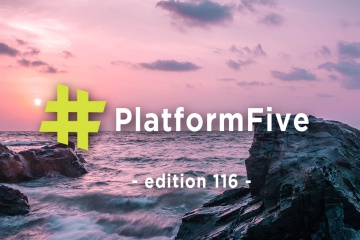 What's changed in the last seven days? What does it mean?
WhatsApp targets small businesses, Instagram active status, Facebook and Snapchat Stories on desktop, Spotify Spotlight launches.
Let's take a look at these changes in more detail.
WhatsApp Business is here
Android users in Indonesia, Italy, Mexico, the US and UK now have first access to WhatsApp Business. Focussed on small businesses, the app will have business profiles (all the business information you need), messaging tools, messaging statistics and WhatsApp Web (allowing businesses to receive and respond to messages via desktop). Look out for it rolling out globally in the coming weeks.
More from the WhatsApp announcement here.
Instagram active status
The platform now tells your friends and followers when you've last been active on the platform (not hugely surprising given parent company Facebook did the same to Messenger). For now the feature is limited to direct messages and can be turned off.
More information and how to turn it off (if you want to, that is) here.
Facebook Stories on desktop?
Last year it tested viewing Stories from desktop, now Facebook is reported to be testing the ability for users to upload Stories from desktop. Limited further information at this stage, and of course no guarantee that it's a feature that will be rolled out globally. Could this be the start of Stories moving away from being a largely mobile feature?
More here.
Spotify introduces Spotlight
The new offering from Spotify partners podcasts and visual elements (images and video) in recognition of the growing number of podcasts on the platform. It's partnered with some big content organisations to present the multimedia offering, including Buzzfeed News, Gimlet Media and Cheddar.
Read the Spotlight announcement here.
Share Stories outside Snapchat
The platform's redesign includes a function whereby users can share links to Stories outside the app (people can view them via the Snapchat website). For now this only applies to Search Stories, Our Stories and Official Stories – so you won't be able to share your friends' Stories publicly. For brands, it's a welcome addition – with Stories now far more readily shareable outside the platform.
More here.
Follow us on Twitter for news of these social media and content marketing changes as they happen.