This week's most important social media changes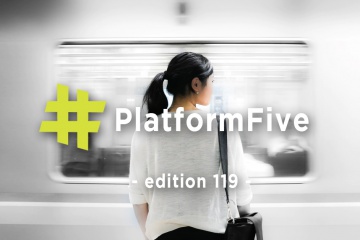 What's changed in the last seven days? What does it mean?
A big week for Facebook and Snapchat. Facebook launches new group tools and tweaks organic reach reporting, Snapchat opens its ads API and allows custom lens creation, while Pinterest gives us new tools to organise boards, sections, pins and our feeds.
Let's take a look at these changes in more detail.
New tools for Facebook groups
Facebook has announced a range of new tools for members and administrators of groups including admin management of member requests, group announcements, group rules and personalisation of the group identity (e.g. colour).
More about the changes from Facebook here.
Create your own Snapchat lens
Designed for creating custom lenses for events like parties, Snapchat's new Create Your Own Lens tool is for users only (sorry, no brands allowed here) and takes as little as five minutes to generate a lens. It has more than 150 templates to get you started.
More here.
Clean up your Pinterest boards
Pinterest has released a range of tools to help users clean up boards and the home feed – primarily through the ability to archive projects and removing items from the feed once a board has been archived. The tools can also be applied to Pinterest Sections and include other functions such as rearranging pins and sorting boards. Keep your eye out for the tools as they roll out globally.
More from the Pinterest announcement.
Organic reach reporting on Facebook
The platorm has announced changes to the way it reports and calculates organic reach. Rather than just reporting on when a post was delivered in News Feed, it'll report on that post reaching a user only when it enters that user's screen. The change comes with a new layout for page insights on mobile.
Full Facebook announcement here.
Snapchat opens ads API
The platform has opened its ads API to all (including brands, developers, agencies) – allowing them to delve into programmatic ad buying and opening up better targeting amd measurement through the platform.
More here.
Follow us on Twitter for news of these social media and content marketing changes as they happen.