This week's most important social media changes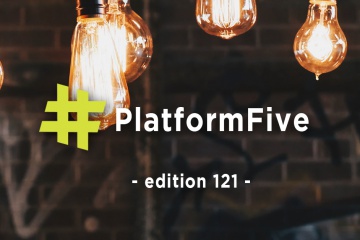 What's changed in the last seven days? What does it mean?
Facebook's had a busy week making changes left, right and center. YouTube is adding a new monetisation feature and Pinterest is trying to attract more marketers to their platform.
Let's take a look at these changes in more detail.
Youtube adds new live streaming tools with monetisation options
Online video leader YouTube, rolled out their live streaming option in early 2016; now they're taking it to the next level. This week they announced a range of updates which includes a Super Chat System that allows viewers to pay to have their comment featured more prominently in the chat stream.
More from YouTube here.
Facebook is making ad metrics clearer
Starting this week, Facebook will be labeling some of their ad metrics to provide more clarity about how they're calculated. They're also working to remove 20 'unhelpful' metrics to help marketers focus on more meaningful ones. Button clicks, Actions, and Page Mentions are just some of the metrics on the chopping block.
More detail on Facebook's blog.
Twitter introduces bookmarks
With so much information to take in at once, it can be easy to be overwhelmed by the sheer volume of content coming from your Twitter feed. Now Twitter is adding a bookmarking function that allows you to save tweets so you can come back to them later.
Read more here.
Pinterest rolls out webinars to help marketers get more out of the platform
Pinterest is running a series of webinars to help marketers understand how to get the most out of the platform. Webinar topics range from 'Getting Started with Pinterest Ads' to 'How Pinterest Fuels Millenial Decisions'. If your company invests in Pinterest, it might be worth tuning in if you can.
Read the full list of webinars here.
Facebook expands job feature to 40 new countries
A year after they first introduced the jobs tab in the US and Canada, Facebook is expanding the function into 40 new countries in an attempt to take a piece of LinkedIn's market share.
Read more here.
Follow us on Twitter for news of these social media and content marketing changes as they happen.