This week's most important social media changes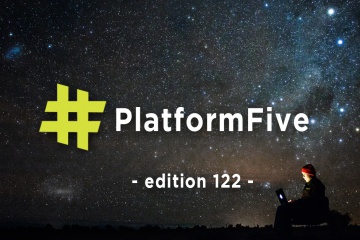 What's changed in the last seven days? What does it mean?
Facebook and Instagram are no longer the only places to tag friends in embarrassing photos, Twitter is taking steps to tackle abuse and misuse on the platform and Google is making it easier than ever to search for things online.
Let's take a look at these changes in more detail.
Google is extending search capabilities to iMessage and other iOS apps
Google announced three new features to the Google app for iPhone and iPad. If you have the Google app, you can now search Google and share results from within iMessage, discover and explore related content from any webpage in Safari and drag and drop to search, save or share on iPad.
Discover out more details here.
Snapchat is reportedly testing a new tagging feature
Snapchat has confirmed that it is testing a new feature that will allow users to tag others in photos and videos. All you have to do is type "@" followed by their Snapchat username. The testing is still in beta for the time being.
Read more details here.
Twitter is asking for help to tackle abuse and misuse issues on the platform
The trolling and abuse on Twitter has been a problem for quite some time, and while Twitter has acknowledged the issue, they haven't been able to get the situation under control. So now they're asking for help.
Get all the details here.
Facebook is testing voice clips in status updates
Facebook has had issues with getting users to share their own information on the platform over the last few years. And now in what appears to be another attempt to increase user content, Facebook has given some users the ability to record voice clips as part of their status updates.
Read more here.
Facebook adds video to Messenger Lite
After expanding the availability of Messenger Lite late last year, Facebook has introduced video calls to the app to help users on older devices and/or with slower internet connections keep up with the increasing shift to video.
More information here.
Follow us on Twitter for news of these social media and content marketing changes as they happen.