This week's most important social media changes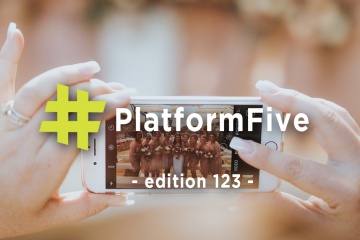 What's changed in the last seven days? What does it mean?
Snapchat is making way for creators to do more on the platform, more hidden gems found in Instagram's code and GIPHY has found itself in hot water.
Let's take a look at these changes in more detail.
Instagram's code details four new unreleased features
They say a picture is worth a thousand words but Instagram's code says just as much. After the discovery of video and voice call features in their code last week, further digging has revealed four new unreleased features: portrait mode, cinemagraphs, "start" chats and download your data.
Read the full details here.
Snapchat to feature user-created AR lenses
Snap CEO Evan Spiegel is making good on his promise to do more to help creators on the platform. Starting late March, Snapchat will include user created AR lenses in their filter carousel which can be made using Snapchat's Lens Studio.
More details here.
LinkedIn releases its annual content insight report for 2017
LinkedIn's annual report details the 20 most engaged with topics for 2017 with leadership, management and sales unsurprisingly topping the list.
Read the full report here.
Snapchat and Instagram disable GIPHY feature
The GIPHY integration has been removed from both Snapchat and Instagram after a racist and hateful GIF made its way through GIPHY's moderation filters due to a bug which has now been fixed.
Find more information here.
YouTube Studio is now available for all creators
Google has finally rolled out YouTube studio to all creators on the platform. YouTube Studio will replace the current Creator Studio and offers better insights, new metrics and faster access to news as well as the basics.
Discover more here.
Follow us on Twitter for news of these social media and content marketing changes as they happen.