This week's most important social media changes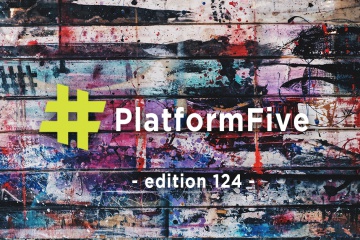 What's changed in the last seven days? What does it mean?
Facebook has announced big changes for developers on the platform meanwhile, Twitter is making changes that will affect publishers and Instagram rolls out social shopping in Australia.
Let's take a look at these changes in more detail.
Instagram brings shopping to social
Last year Instagram launched a new shopping experience that allowed businesses to tag products in their organic posts to make shopping 'less transactional and more actionable'. They have now rolled out the feature to eight new countries including Australia.
Read all the details here.
LinkedIn adds an 'ask for referral' option to help job seekers
50% of recruiters find referrals to be the best source for quality hires according to LinkedIn. So it only makes sense that they have introduced a new 'ask for referral option' on the platform.
Read more here.
Facebook announces big changes in light of the Cambridge Analytica Scandal
Facebook is making some big changes to prevent history from repeating itself in the future. The Cambridge Analytica Scandal has put Facebook in hot water over major data privacy concerns. The changes aren't small either.
Find everything you need to know on Facebook's blog post.
Twitter makes big changes to combat spam on the platform
Twitter is also making big changes to their platform to help reduce spam and bots across the platform. These changes will directly affect publishers as you will no longer be able to schedule the same tweet across multiple channels at the same time.
Read the full list of changes here.
LinkedIn has added Snapchat like filters and text effects
LinkedIn is trying to reposition itself from just a B2B platform. Much like other platforms, LinkedIn is reporting videos are being shared 20 times more than other types of content but not many publishers are focusing on native videos so they're introducing Snapchat like filters and text effects.
Find out more here.
Follow us on Twitter for news of these social media and content marketing changes as they happen.