This week's most important social media changes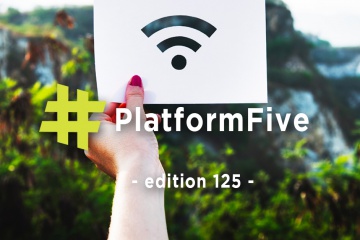 30
All eyes were on Facebook this week to see how they dealt with the Cambridge Analytica scandal. Here's what else happened this week in the social media landscape.
Let's take a look at these changes in more detail.
YouTube cracks down on gun videos
In light of the heated gun debates in the US, YouTube has silently changed its policy on gun violence banning videos that promote the sale of firearms ones that contain links promoting accessories like bump stocks.
Read more here.
Facebook makes privacy tools easier to find
In light of the recent data privacy issues, Facebook has redesigned its entire menu to make data settings and tools easier to find. "Instead of being spread across nearly 20 different screens, they're now accessible from a single place."
See the full list of changes here.
Twitter announces new additions to the Twitter partner program
Twitter has announced that six new providers have been added to their official partner program which helps to connect marketing teams with platform expertise in order to boost performance.
Find all the details here.
Instagram is testing a 'new post' button so you can choose when you want to refresh your feed
You told them and they listened. Users reported that it can be "unexpected when [the] feed refreshes and automatically bumps to the top. So [Instagram are] testing a "New Posts" button that lets [users] choose when to refresh, rather than it happening automatically."
Read more here.
No, Facebook is not secretly logging your call and text history
Rumours have been floating around this week that Facebook logged the calls and text messages of android users. It turns out that users voluntarily opted-in to share their data when they first logged in on Messenger from their devices.
Read Facebook's full press release on the issue.
Follow us on Twitter for news of these social media and content marketing changes as they happen.