This week's most important social media changes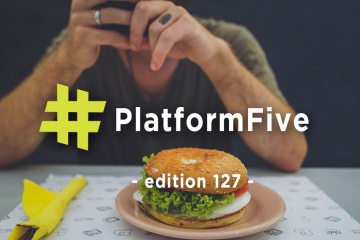 What's changed in the last seven days? What does it mean?
This week we're still talking about the fall out from the Facebook data scandal but amongst all of that, there have been some interesting developments with Instagram and LinkedIn. All the details below.
Let's take a look at these changes in more detail.
Instagram introduces Focus
Now your selfies will look even better with Instagram's new Focus mode. Focus mode is the equivalent to that of Portrait mode on the Apple iPhone 7 and 8.
Focus is not available on all devices though, read all the details here.
LinkedIn is adding GIFs to its messaging feature
Only weeks after being acquired by Google, Tenor will become the exclusive GIF search engine for LinkedIn. But is this really a win for LinkedIn? Do we need another 'Facebook like' platform?
Decide for yourself, read the ins and outs here.
Twitter and Facebook endorse the 'Honest Ads Act'
Introduced into the American Senate last year, the Honest Ads act sets out transparency requirements for social media platforms, websites and ad networks. Twitter was the first to endorse the bill and Facebook quickly followed suit. Given Facebook's recent data privacy issues, this comes as no surprise.
More details about the bill here.
Instagram is testing 'Nametags'
First looks at Instagram's new Nametags feature have been released by TechCrunch. The Nametag feature replicates the Snapchat QR code with users being able to scan other people's codes via the camera.
Find out more info here.
Zuckerberg hints at an ad-free version of Facebook
Mark Zuckerberg faced the American Congress this week. During his testimony, he said that "there will always be a version of Facebook that is free." Is Zuckerberg hinting at a possible ad-free version that users could pay for?
Read all the details here.
Follow us on Twitter for news of these social media and content marketing changes as they happen.