This week's most important social media changes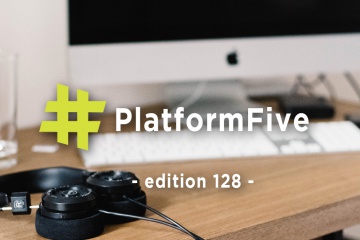 What's changed in the last seven days? What does it mean?
LinkedIn has made yet another change to the platform, Facebook has officially released their new privacy tools and Snapchat has upgraded their lens studio so you can draw on your face.
All that and more below.
Snapchat adds advanced lens creation studio
Now creators can build their own 'face altering lenses' with Snap Inc.'s new lens studio. The studio was first launched last year but focused on adding effects to real-world scenes. Now you can build three-dimensional overlays which will respond to facial movement.
Try it for yourself here.
Facebook tests a new video format
In an attempt to boost engagement, Facebook is enabling users to post pre-recorded video within the Facebook live environment. The new process called 'Premieres' will only be given to approved publishers.
All the details here.
LinkedIn is helping you connect with people nearby
LinkedIn wants to make networking easier by helping you connect with people you meet during meetings, conferences and events. "Find Nearby" will use Bluetooth to discover who's around you and help you connect with those you may have seen but not personally spoken to, like a keynote speaker.
Read more here.
YouTube kids to be curated by people, not an algorithm
If you have children, you'll know they can end up on some strange videos when clicking through links on YouTube. YouTube is reportedly planning to fix this by having the YouTube kids app moderated by humans instead of an algorithm. This should help YouTube avoid future embarrassments like they had recently with Conspiracy videos.
Find out more here.
Facebook has released updated privacy tools and settings
If you're not aware of Facebook's data scandal by now you've probably been living under a rock. As a response to the scandal, Facebook has released their updated privacy tools and settings which are compliant with the EU's General Data Protection Regulation and will apply to users across the globe.
Read the update from Facebook here.
Follow us on Twitter for news of these social media and content marketing changes as they happen.