This week's most important social media changes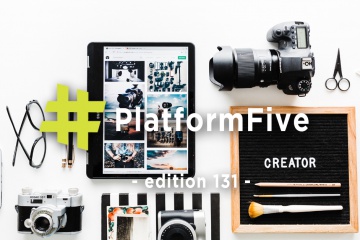 What's changed in the last seven days? What does it mean?
Influence measurement veteran Klout are closing their doors, Facebook and Instagram have had some updates and Twitter could give other messaging apps a run for their money.
Let's take a look at these changes in more detail.
Emoji sliders are the new way to poll your friends on Instagram
Tired of seeing those Yes/No buttons all over people's stories? Don't worry, there's now a new way for your friends to poll you with an emoji sliding scale so now you can ask your friends 'how much instead of just what'.
Everything you need to know here.
Influence measurement platform Klout is shutting down
Klout was among one of the first influence measurement platforms. Your Klout score told others just how influential you really were. But the platform has sadly announced that they will be shutting down as of May 25.
Find out more here.
Instagram adds new business management options
Until now, messages sent to business pages were treated the same as personal pages – if you send a message to a page that doesn't follow you, the business doesn't get an alert. Now, all messages will be redirected to the main inbox and you'll be able to star and filter messages so you can follow up at a later time.
Read more here.
Facebook adds new tools for Live videos
Three new tools have been announced to help publishers 'maximise their use of Facebook live'. Persistent stream keys, crossposting and live rewind will make it easier for publishers to go live on Facebook. The features aim to simplify the broadcasting experience, help publishers grow their audience and give viewers more flexibility while watching live videos.
All the details can be found on Facebook's blog.
Twitter launches encrypted messages feature
Twitter is introducing a new encrypted messages feature in their Android app. This feature could increase the use of the message function between users because it employs the same security as messaging apps like WhatsApp.
Find all the details here.
Follow us on Twitter for news of these social media and content marketing changes as they happen.