F8: Facebook Developer's Conference – What You Need to Know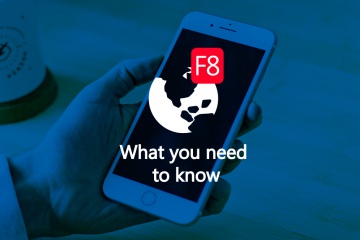 The next 12 months promise big changes for the Facebook Inc. family. F8, the two-day conference run by Facebook, saw a range of announcements relating to new Facebook privacy measures, Oculus Go and new features to each mobile app.
Below is your complete guide to all the new features that are scheduled to be rolled out.
[bctt tweet="Facebook's developer's conference promises big changes for the Facebook Inc. family." username="Kamberco"]
Facebook
With the Cambridge Analytica scandal in the forefront of people's minds, user privacy was bound to be a subject that everyone wanted an update on. Mark Zuckerberg reassured the public that Facebook is "mak[ing] sure that this never happens again."
Clear History
Users will have more control over the information being collected. Users will soon be able to clear their Facebook history. This feature will allow users to see the information that has been collected by Facebook from websites and apps and delete the data. Users will also be able to disable browsing history collection all together.
Dating
Facebook is entering the dating scene by introducing a dating feature, designed for creating "real long-term relationships." Profiles will not be visible to any of the people on your friend's list.
People using the dating app will browse groups and events which Facebook believe relate to your specific interests. People who 'unlock' the same interests will be allowed to interact with each other and start a conversation.
Zuckerberg stressed that the feature has been designed "with privacy and safety in mind from the beginning."
3D Images
Images are also getting a facelift. 3D images will be enabled on the platform without the need for a specialised camera. Images take on a 3D feel by being able to shift slightly. The effect will also be able to be applied to past photos and memories.
Watch Party
Another new feature to appear in people's timelines will be 'Watch party'. The feature allows members of a group to watch and comment on videos simultaneously. The point is to create a shared viewing experience… a bit like you'd have in your own living room. The teaser demonstration showed that users are able to have a constant chatting stream, react to comments and invite other friends to join while the video is playing.
[bctt tweet="3D images, dating and the ability to clear your Facebook history are being introduced to the platform in 2018/19." username="Kamberco"]
Messenger
Messenger will also be getting some new features. The original Messenger app has over 1 billion downloads, however, Messenger has had a significant increase in their download numbers, currently being over 100 million downloads.
Developers want to create "richer ways for people to connect privately." As such, Messenger will undergo a "complete redesign" to have a cleaner and simpler look. Instead of five tabs at the bottom of Messenger, there will only be three, the camera/video option being relocated to the top right-hand corner, and a 'dark mode' will be added.
Message Translation
Language barriers are one of the main issues preventing international communications. To help overcome this, Messenger is preparing to release a chat translation option. However, this feature will only be rolled out to users within the United States of America and will only be applicable to English-Spanish conversations.
[bctt tweet="Facebook plans to completely redesign the Messenger platform." username="Kamberco"]
Instagram
'Explore'
Instagram will also be rolling out new features throughout the year, including improvements to the 'Explore' tab. Developers want to focus on creating a platform which enables users to "captur[e] any moment" and connect over "shared interests". To this end – the explore section will be grouped in topics to ensure that you are seeing images that best relate to you.
AR Filters
Facebook's AR Effects camera proved to be hugely popular so developers have decided to implement this feature on Instagram. "Anyone is going to be able to build face filters and effects," said Zuckerberg. Users will not only be able to create their own filter, but also download and use other people's creations.
Video Chat
Instagram will also be receiving a video chat feature. This feature will be implemented through the direct messaging section and will allow people to not only video call, but also use the Instagram application concurrently.
[bctt tweet="AR filters and video chat to come to Instagram in the months ahead." username="Kamberco"]
WhatsApp
Within the next couple of months, video calling will be receiving the group chat capability. Zuckerberg also clarified that developers are continuing their work on WhatsApp business, which was launched earlier this year, to make it usable for all businesses; not just small ones.
Oculus Go
Zuckerberg announced that Oculus Go was available for purchase. Starting at US$199, the virtual reality headset claims to be the "all-in-one" in Virtual Reality.