This week's most important social media changes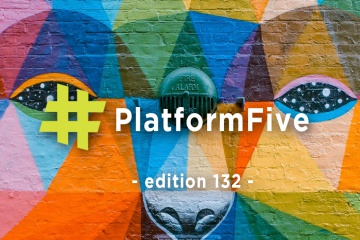 What's changed in the last seven days? What does it mean?
Snapchat has conceded and is bringing back the old app design, Instagram is measuring just how much time you spend on the platform and Facebook has uncovered 200 apps that may have misused personal data.
Let's take a look at these changes in more detail.
Snapchat is bringing back the old design to iOS
Snap Inc. CEO Evan Spiegel was convinced that users would "get used to" the new Snapchat design but the company's 2018 Q1 results said otherwise. So the redesign is being rolled back on iOS apps.
Read about all the design changes here.
Facebook has suspended 200 apps that might have leaked personal data
After reviewing "thousands of apps", Facebook has suspended around 200 third-party apps that are suspected of misusing users' data. As part of the comprehensive review process, suspicious apps will be analysed, interviews will be conducted and Facebook will be making RFIs.
More information about the review here.
Now you can meet your perfect job match on LinkedIn
A "how you match" section will now be displayed next to every job posting on LinkedIn. The new feature is designed to make it easier for applicants to assess their suitability for the role.
See how it all works here.
Instagram is measuring how much time you spend using the platform
The treasure chest that is Instagram's code has released another gem. Instagram is working on a usage insights feature which includes keeping track of how much time you spend on the platform daily. This could be a wake-up call for some and appears to be following in the footsteps of YouTube's 'take a break' feature.
What do you think? Take a look at the feature here.
Twitter is updating the algorithm to limit the reach of 'anti-social' tweets
Twitter has long been criticised for failing to deal with trolls on the platform but much to their credit, they've stepped up in recent months. Now they're taking more steps by restricting the reach on 'anti-social' tweets. To assess this, Twitter will look at factors such as how often you're blocked by people you interact with and how many accounts have been created from your IP address.
Find out more here.
Follow us on Twitter for news of these social media and content marketing changes as they happen.