This week's most important social media changes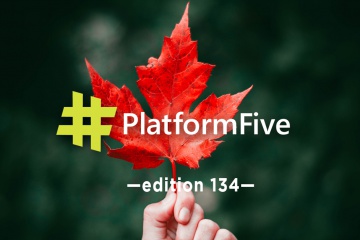 What's changed in the last seven days? What does it mean?
Snapchat has introduced a new voice reactive lens, Instagram is tackling FOMO and Snap Inc. launches a new initiative to help creatives.
Let's take a look at these changes in more detail.
Facebook is testing Instant Articles building platform
In order to give publishers a hand, Facebook is testing out an Instant Articles Builder tool (which you can check out here). The tool produces an article with a simple UI so publishers don't need to write any additional code. And because Instant Articles are Facebook native, they're more likely to be scored higher by the algorithm.
Find all the details here.
Snapchat's new lens reacts to your voice
The new lens doesn't look like anything special, it's a cute animal mask with pink neon ears and whiskers. The ears, however, react to the sounds picked up by your microphone. The app reportedly does a pretty good job of blocking out background noise so the ears only react to what you want them to.
Take a look at the lens in action here.
Instagram will let you know when 'You're All Caught Up'
FOMO tends gets the best of us these days. Instagram is helping to fix that with a new 'you're all caught up feature'. The feature is being tested by a small group of users. When you've reached the end of the new content in your feed the app brings up and alert that says 'you're all caught up – you've seen all new pots from the past 48 hours'.
Read more here.
Messenger Kids no longer requires parents of new contacts to be friends on Facebook
The free video calling and messaging app is designed to help kids connect with friends and family. A new update to the platform means that while parents will still need to approve any new contact that their child adds, the children's parents will no longer need to be connected on Facebook.
All the details here.
Snap Inc. launches Yellow
Yellow is 'a new accelerator program to fund and mentor new media creators and startups who create mobile content'. Each year, Snap Inc. will choose a small group of people or teams to join the new program and provide the tools they need to grow their business 'from the ground up'. Participants will also receive mentorship, office space and introductions to industry contacts.
Find out more here.
–
Missed last week's edition? You can check it out here.
Follow us on Twitter to stay up to date with the changes as they happen.