This week's most important social media changes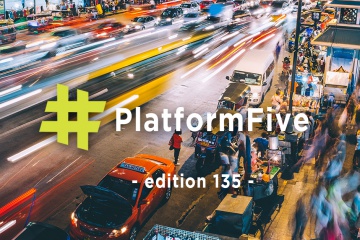 What's changed in the last seven days? What does it mean?
There's 157 new emojis in town, Instagram has revealed the inner workings of their algorithm, and they could be introducing hour long in-feed videos.
Let's take a look at these changes in more detail.
157 new emojis have arrived
This week, Unicode has added 157 new Emojis to the mix including partying face, red hair and superheroes. You won't be able to access them all straight away though. Platforms, like Facebook, and operating systems are allowed to modify these Emojis to suit their own style which takes some time.
Have a look at the new Emojis here.
Facebook is monetising Marketplace
Twenty months after launching Marketplace, Facebook has announced that it will introduce product ads from companies and a boosting option for users. Boosting your advertisement will increase the number of views your ad will receive and Marketplace will now be added to the list of places that brands can choose to have their ad featured.
More information here.
Instagram has bared it all by explaining exactly how their algorithm works
Instagram has never fully explained how their algorithm works, until now. The Facebook-owned company invited a range of tech journalists to their HQ to take them through the nitty-gritty of how the algorithm works to sort content – and how that's benefiting users.
Read everything you need to know here.
Facebook is removing the trending section
Just four years after it's creation, Facebook has announced that trending will be removed to make way for future news experiences. Trending was created to "help people discover new topics that were popular across the Facebook community" but it has seen minimal engagement and has had its share of controversy.
Find the full announcement from Facebook here.
Instagram could be introducing hour long videos
Has Youtube found itself in Instagram's line of sight? Reports have surfaced that suggest that Instagram could be removing the current 60 second limit on in-feed videos. It's not known if or when the feature would launch but it is an exciting prospect.
Read the full story here.
–
Missed last week's edition? You can check it out here.
Follow us on Twitter to stay up to date with the changes as they happen.