This week's most important social media changes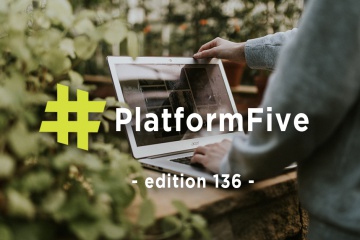 What's changed in the last seven days? What does it mean?
Embarrassing messages can now be unsent on Snapchat, shopping tags can be added straight into Instagram Stories, and we get a sneak peek at what 3D posts will look like on Facebook.
Let's take a look at these changes in more detail.
Facebook experiments with A/B testing
Reports have it that Facebook is experimenting with a new A/B testing option for page posts. While there isn't a lot of detailed information at this stage, the function could help pages make more educated and strategic decisions about the kind of content that they post.
Read all about it here.
Messages can now be unsent on Snapchat
Following in Instagram's footsteps, Snapchat has become the latest platform to allow its users to unsend their messages. The 'Clear Chats' feature is rolling out globally in the coming weeks and will work with text, images, memories, stickers, or audio messages in both one-on-one and group chats.
Read more here.
Instagram adds shopping tags to Stories
Shoppable tags were expanded to all business accounts on Instagram earlier this year and it has been a hit. Starting this week, users will be able to add a shoppable tag to their Stories in the form of a shopping bag sticker. Stories have proven hugely popular since they were introduced so this is not a surprising move for them to make.
Find more details here.
LinkedIn launches carousel ads
LinkedIn is stepping up their advertising efforts. The platform introduced the ability to create video ads earlier this year, now they've introduced carousel ads not dissimilar to the ones you see on Facebook. Carousel ads have been well received by Facebook users so it will be interesting to see how they perform on LinkedIn.
Find out more here.
3D posts are coming to Facebook
First mentioned at Facebook's F8 developer's conference earlier this year, 3D posts are part of Facebook's investment in VR. Thanks to a post by TechCrunch, we're now getting the first look into how the feature will work and what it will look like in feed.
Check it out here.
–
Missed last week's edition? You can check it out here.
Follow us on Twitter to stay up to date with the changes as they happen.