This week's most important social media changes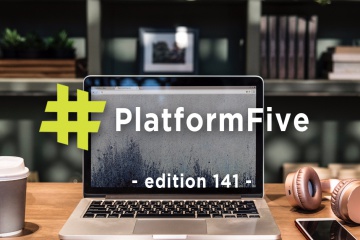 What's changed in the last seven days? What does it mean?
Twitter's account purge has caused significant follower drops to some profiles, Instagram is updating its two-factor authentication feature and Facebook has to deal with yet another problem: movie piracy.
Let's take a look at these changes in more detail.
Twitter account removals have seen followers drop by up to 70%
Twitter has shown us that it is serious about cleaning up its platform. They've invested in anti-abuse technology provider Smyte, questioned 9.9million accounts about spamming practices and now they've removed all accounts from the platform that have previously been blocked for spam. This clean up has meant some accounts have lost up to 70% of their follower base.
Find out more here.
Facebook is testing info labels on branded content
As part of its shift towards greater transparency, Facebook is testing new labels on branded content that provide the viewer with more information about the parties in the partnership. These labels look very similar to the info tags that have been rolled out for political accounts.
Read more here.
Instagram is building a new, non-SMS, two-factor authentication
Traditional two-factor authentication using a mobile number isn't as safe as it might seem. Hackers can apparently access your account by porting your number onto a new SIM card and request a password change without you knowing. To help stop hackers, Instagram is building a system that works with third-party security apps.
Learn more here.
Facebook has a movie piracy problem
Fake news, data breaches, election meddling, the list of problems Facebook has faced in recent times is long and growing. Movie piracy has become a huge problem for Facebook with users using groups to share pirated copies of movies to tens of thousands of members.
Read more here.
Facebook introduces new creative tools to Ads Manager App
If you've ever used the Facebook Ads Manager app, you know it can be a bit fiddly to use. Facebook is looking to fix this by introducing new creative tools for the app to make it easier for business owners and marketers to 'create and manage their ad campaigns on the go'.
Learn more here.
Follow us on Twitter for news of these social media and content marketing changes as they happen.