This week's most important social media changes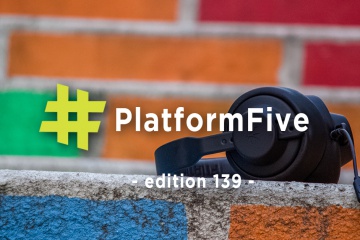 What's changed in the last seven days? What does it mean?
Instagram is rolling out more new features, Facebook is making more API access changes and WhatsApp has introduced one-way broadcasting for group messages.
Let's take a look at these changes in more detail.
Instagram introduces 'All Caught Up' tool
This week, Instagram users should start to see a 'You're all caught up' message once they've scrolled through all the posts from the last two days. The new feature comes after users complained that they were missing out on posts from people they follow when the algorithm based newsfeed kicked in.
Read more on Instagram's blog.
Facebook relaunches apps for groups
In the flurry of the Cambridge Analytica scandal, Facebook shut down access to Group APIs which included losing the ability to build new apps for groups. Apps also lost access to member lists and the names, photos and profile pictures of those who had posted. Developers can now access the Group API once they go through the new review process.
More details here.
WhatsApp brings one-way broadcasting
WhatsApp has been adding several new features to improve the group messaging experience on the app. The latest of which is a one-way broadcasting feature. One-way broadcasting allows group admins only to send out announcements or other important information that cannot be directly responded to by group members which means other members won't miss key information in back and forth messages.
Find out more here.
Facebook rolls out more API restrictions
In the same week that Facebook is lifting some API restrictions, they're bringing in new ones. New API restrictions will be put in place for Graph API Explorer, Profile Expression Kit, Media Solutions API, Pages API, Marketing API, Leads Ads Retrieval and Live Video APIs.
Read the official announcement on Facebook's blog.
Instagram tests questions in Stories
A new 'Questions' feature has been introduced to Instagram stories which will allow followers to ask questions by typing them into a text box. Responses are then sent privately to the story creator and can then be reshared on their story with questions and accompanying answers.
More information here.
–
Missed last week's edition? You can check it out here.
Follow us on Twitter to stay up to date with the changes as they happen.