This week's most important social media changes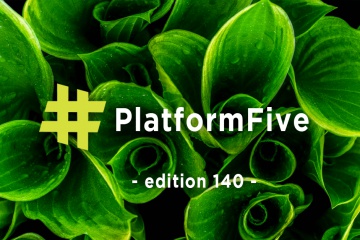 What's changed in the last seven days? What does it mean?
It's been a busy week for all the major players with YouTube, Facebook and Pinterest introducing new features while Twitter and Instagram are both tackling spam and scam issues.
Let's take a look at these changes in more detail.
YouTube launches a new tool for finding and removing unauthorised re-uploads
This week, a new tool has been launched to help creators protect their work. There are already a number of ways in which creators can protect their videos from copywriting fraud on the platform but this new tool will make the process more efficient by automatically scanning newly uploaded content to check if it's a re-upload of an existing video.
More details here.
Facebook's new AR ads allow you to try on products
Facebook has been experimenting with AR for a while now, their newest development will enable users to virtually try on different products featured in ads. This new ad format is in its early stages but Facebook is confident that it will provide brands with greater exposure to more users.
Find out more about the new feature here.
Twitter will shut down metrics for accounts previously locked as spam
Have you noticed your Twitter follower count drop in recent days? You're not alone. Twitter is purging accounts that have been previously locked for spammy behaviour and removing them from follower metrics. Accounts with bigger followings are likely to see the most significant drops.
Read more here.
Pinterest adds new group collaboration tools
Group boards are now a thing on Pinterest. This group collaboration tool will make it easier to plan for events and functions through the app which aligns with rising user behaviour patterns on the platform. Group collaboration may not add to Pinterest's marketing potential but it could generate greater engagement.
Find out more here.
Instagram is testing a new verification process
The sacred blue tick on Instagram has been limited to "notable" and "authentic" accounts which usually meant celebs, media outlets and big brands. But this has led to scams offering to verify your account in exchange for hundreds or thousands of dollars. To help protect users from scammers, Instagram is testing a new in-app form that allows users to request a verified profile.
More details here.
–
Missed last week's edition? You can check it out here.
Follow us on Twitter to stay up to date with the changes as they happen.