This week's most important social media changes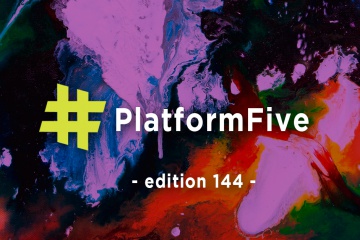 What's changed in the last seven days? What does it mean?
Big changes (that could affect organic reach) are being tested and rolled out across Facebook, Pinterest is rolling out max width videos to all advertisers and Snapchat daily active users are on the decline.
Let's take a look at these changes in more detail.
Facebook announces new updates for pages
A whole range of new updates for Facebook pages has been announced this week which are aimed at "making it easier for local businesses to maximise their exposure on the platform." The updates include an updated recommendations page, changes to the product and services listing and expanding the job listing feature to all regions.
Learn more here.
Pinterest rolls out max width video ads to all business'
After a few months of testing, Pinterest has announced that it will now expand its attention-grabbing 'max-width' videos to all advertisers around the world. Max videos are 4x bigger than the standard grid tile and Pinterest stated that they've seen "an increase in engagement rates for this format" compared to usual advertising.
Find out more here.
Facebook tests replacing the 'Share' button with a 'Message' button on posts
Organic reach is being hit left, right and centre these days. A new test spotted by Matt Navarra shows that Facebook is considering replacing the 'Share' button on Newsfeed posts with a 'Message' button. Sharing is currently a key factor in maintaining and increasing organic reach so this change could see organic reach drop even lower.
Read more here.
Snapchat loses 3 million daily active users in Q2
Just 17 months after going public, the company is reporting that their daily active users have declined from 191 million to 188 million. Those are still pretty big numbers but it's nothing compared to Instagram's 400 million daily active users less than two years after the feature launched. Is this the beginning of the end for the app?
Read more here.
Facebook is shutting down Friend List feeds
The Friends List feature allowed users to scroll through posts that only came from users in a certain group – family, school, work etc. Starting today, Facebook is removing that feature from the platform. Users will still be able to create and update these lists but they'll have to work a little harder to keep up to date with what's happening.
Learn more here.
–
Missed last week's edition? You can check it out here.
Follow us on Twitter to stay up to date with the changes as they happen.