This week's most important social media changes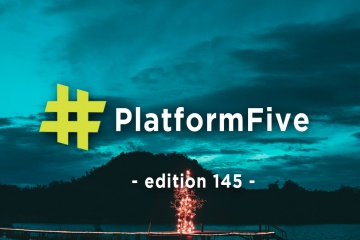 What's changed in the last seven days? What does it mean?
Instagram has been hacked again, Facebook is taking more steps to improve transparency on the platform and LinkedIn is relaunching groups.
Let's take a look at these changes in more detail.
Instagram has been hacked…again
While Instagram hasn't officially acknowledged that there was a hack, multiple users found themselves locked out of their accounts this week after hackers we successful in accessing Instagram's user database.
If you've found yourself locked out of your account, follow these steps to regain access.
Facebook added a new authorisation process for page managers
As part of its push towards transparency, users who manage pages with a 'large US audiences' will be asked to complete an authorisation process which is supposed to make it harder for people to run pages from fake accounts. Page managers won't be able to continue publishing until they have completed the authorisation process.
Find out more here.
LinkedIn is relaunching groups
LinkedIn is relaunching groups within its main app after quietly removing its standalone app earlier this year. They will be streamlining the service by cutting out several features that previously existed as part of the app.
Learn more here.
Instagram added private polls to direct messages
Poll stickers on Instagram stories have been hugely successful. Starting this week, users will now be able to send a poll privately in group or individual direct messages. The process is pretty much the same as to how you'd add a sticker to your Instagram Story only if you send the poll to a group, everyone will be able to see how everyone else voted.
Read more here.
Facebook is testing a new way to help users follow breaking news stories
Since the removal of the trending news section, Facebook has been looking for other options to help people follows breaking news stories. One of the ways they're now trialling is 'Facebook breaking news tags', that will appear on posts related to any 'live' story. Users will then be able to follow and receive updates about that particular story.
Learn more here.
–
Missed last week's edition? You can check it out here.
Follow us on Twitter to stay up to date with the changes as they happen.