This week's most important social media changes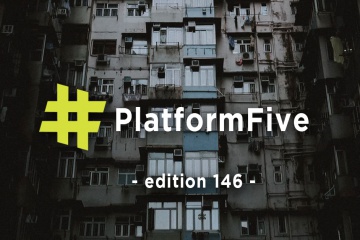 What's changed in the last seven days? What does it mean?
Facebook is making changes left, right and centre this week with updates to ad targeting, ad asset creation tools, Stories and spam reporting. Meanwhile, Instagram has made updates to their content discovery features.
Let's take a look at these changes in more detail.
Facebook removes 5,000 ad targeting options
In an attempt to stamp out discriminatory ad targeting, Facebook has announced that they will be moving around 5,000 ad targeting options. According to Facebook, removing these options will help prevent misuse and minimise the risk of abuse.
Find out more here.
Facebook rolls out new ways to create video assets
There are some new, simple ways to create videos from images coming to Facebook. Facebook's creative shop team introduced a few new features that will help advertisers get the most out of their ad performance.
Learn more here.
Instagram tests a new recommendations feature
A new content discovery process has been introduced to Instagram which highlights posts from similar accounts. The recommended posts will now come at the end of user's newsfeeds after they're 'all caught up'.
Discover more here.
Facebook has started rating the trustworthiness of users
According to Facebook "It's not uncommon for people to tell us something is false simply because they disagree with the premise of a story." As such, a rating of 'trustworthiness' will be allocated to users who report posts so Facebook can better sort issue reports.
Read more here.
Facebook is rolling out Stories Highlights
Highlights for Stories are already available on Instagram. Unsurprisingly, Highlights are now starting to be rolled out to users across the Facebook platform which will mean that Stories can be kept and reused instead of disappearing after 24 hours.
Learn more here.
–
Missed last week's edition? You can check it out here.
Follow us on Twitter to stay up to date with the changes as they happen.