This week's most important social media changes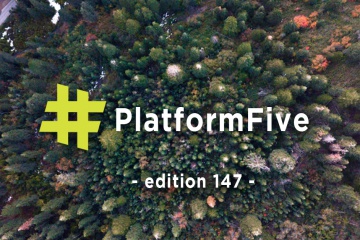 What's changed in the last seven days? What does it mean?
Facebook is expanding its organic A/B testing, Twitter now suggests accounts for you to unfollow and Instagram has made the verification process a little bit easier.
Let's take a look at these changes in more detail.
It's now easier verify your Instagram profile
Finally, there's an easy way to apply for the coveted blue tick verification on Instagram. Until now, the verification tick was awarded to accounts based on factors such as the number of followers or public figure status. Users can now apply to be verified through a form in the settings menu.
Find out more here.
Twitter has started suggesting accounts you should unfollow
According to Twitter, "you don't need to follow everyone to know what's happening." So, they've started suggesting accounts for users to unfollow. It's not entirely clear how Twitter picks the unfollow suggestions.
Learn more here.
Facebook expands its organic A/B testing tool
Back in June, Facebook began running tests that allowed select pages to run A/B testing on organic posts. According to Facebook, the testing has been successful so they're now rolling out the feature to more publishers.
Learn more here.
YouTube is helping you 'take charge of your digital wellbeing'
Following in the footsteps of Facebook and Instagram, YouTube is jumping on the digital wellbeing bandwagon by introducing a set of tools that will help users better understand how they use the platform and help them "fit their watching habits into their lives more effectively."
Read more about the tools here.
Facebook rolls out 'Watch' globally
Facebook 'Watch' was rolled out to US users 12 months ago. The TV-like product focuses on video discovery through personalisation, much like other well-known streaming services that have gained popularity in recent years. The platform has now been rolled out to users globally and includes a few features that aim to make it "more social".
Find out more here.
–
Missed last week's edition? You can check it out here.
Follow us on Twitter to stay up to date with the changes as they happen.