This week's most important social media changes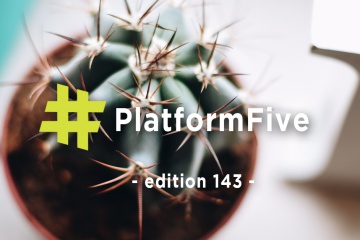 What's changed in the last seven days? What does it mean?
New voice-activated lenses have been rolled out on Snapchat, tweets can no longer be automatically cross-posted to Facebook, and Facebook and Instagram now tell you how long you're spending on the platform.
Let's take a look at these changes in more detail.
Facebook and Instagram now show you how many minutes you're online
How many times have you found yourself endlessly scrolling through your Facebook or Instagram feed? Both platforms have rolled out 'your time on platform' features in the US that will tell users the average time they've spent on the platform in the past 7 days. The feature will be rolled out to everyone in coming weeks.
Read more here.
YouTube now supports vertical video on desktops
YouTube's desktop player has had an upgrade. It will now automatically adapt to a video's aspect ratio as well as different screen sizes which will do away with those black bars. This is an important step for the platform in a time where video content is crucial.
Learn more here.
You can no longer cross-post tweets to Facebook
Due to an update on Facebook's end, users will no longer be able to automatically cross-post your tweets from Twitter to Facebook. You can still share tweets on Facebook but you'll need to manually copy the link and paste it into the status update like any other article.
Read more here.
Snapchat launches voice-activated lenses
New lenses have been launched this week that respond to voice commands. The lenses will respond to simple English words such as hi, love, yes, no and wow which will activate animations in the same way that opening your mouth or raising your eyebrows does currently.
Find out more here.
Facebook has updated their video metrics to provide more clarity
Facebook has been championing the video train for a while. To further encourage the use of video, Facebook is updating a variety of video metrics to help 'provide more clarity on performance'.
Find out more here.
–
Missed last week's edition? You can check it out here.
Follow us on Twitter to stay up to date with the changes as they happen.