This week's most important social media changes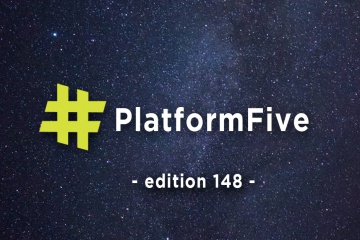 What's changed in the last seven days? What does it mean?
Twitter is testing new layouts for replies, Instagram could be launching a standalone shopping app and YouTube has introduced new charitable giving tools.
Let's take a look at these changes in more detail.
Instagram is building a standalone shopping app
Currently, brands can use Shopping Tags to link directly to products on their own websites from images on their profile. Reports have surfaced this week which stated that Instagram is now working on a new standalone shopping app that will let users browse through images and make purchases directly within the app.
Find out more here.
Twitter is testing a new layout for replies
Twitter is experimenting with a couple of new layouts for Tweet replies to help encourage greater engagement on the platform. None of the designs have been finalised yet but they're reaching out to the Twittersphere to ask for feedback.
Explore them for yourself here.
YouTube introduces new tools to facilitate charitable giving
To help creators "build deep and meaningful connections" with their fans, YouTube is launching 'YouTube Giving'. The program is currently open to over 1 million nonprofits and includes a variety of different fundraising features and a chat feature.
Discover more here.
Instagram launches a parent portal to teach internet safety
The online social media space is ever changing and it can be difficult to keep up with even if you're fully immersed in it. Instagram is trying to make this task a little bit easier by publishing a guide on the app for parents which can be found on their wellbeing site.
Learn more here.
Snap Spectacles get a new look
According to Snapchat, V2 of the Snap Spectacles have been much more successful that V1 with users reportedly capturing up to 40% more content with the glasses than they did with V1. Now they've got a fresh new look with two new 'fashionable' options to choose from.
Take a look for yourself here.
–
Missed last week's edition? You can check it out here.
Follow us on Twitter to stay up to date with the changes as they happen.