This week's most important social media changes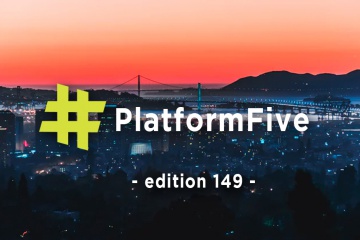 What's changed in the last seven days? What does it mean?
Facebook is working to help better protect their advertiser's brands, YouTube is launching vertical video ad formats and Pinterest has reached 250 million daily active users.
Let's take a look at these changes in more detail.
Facebook implements new ad placement controls to protect brands
Advertisers have limited control over what content their ads are placed alongside which can lead to unwanted associations being made between the brand and the material that's being displayed. Facebook has announced two new measures that will enable video advertisers to have more control over in-stream placements.
Learn more here.
Instagram is working on a video tagging feature
Tagging people in content is a great way to increase organic reach so Instagram is working on a solution to allow users to tag their followers in videos. It's harder to overlay text over the moving images so Instagram is still investigating the best way to go about it.
Find out more here.
Pinterest has hit 250 million daily active users
Pinterest has invested a lot of time into new features that help make the platform more enticing for advertisers and users. Their hard work has paid off with the platform announcing that they've met the 250 million DAU mark which is an increase of 50 million from this time last year.
Read more here.
YouTube to launch vertical video ads
It's common knowledge that mobile content consumption far exceeds desktop. Which is why Youtube reconfigured it's platform to accommodate vertical video and now they're doing the same for ads. Vertical video ads will follow the same format and still be skippable after five seconds.
Learn more here.
Facebook's Canvas is now an 'Instant Experience'
Canvas has a new look and a new name to compliment the change. Canvas ads will now be called 'Instant Experience' which Facebook says "better reflects what the ad solution offers people." Their in-built templates also received an update and are usable across Facebook and Instagram.
Find out more here.
–
Missed last week's edition? You can check it out here.
Follow us on Twitter to stay up to date with the changes as they happen.