This week's most important social media changes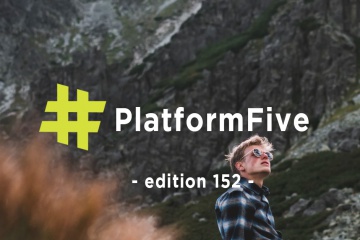 What's changed in the last seven days? What does it mean?
LinkedIn is making changes to improve ROI, Reddit achieved 1 billion video views per month on their native video player and Facebook had another security breach.
Let's take a look at these changes in more detail.
Facebook had another security breach
50 million Facebook accounts were impacted by a 'security issue' over the weekend. Hackers attempted to steal access tokens through the 'view as' feature on Facebook profiles which would give them the ability to access the account. As a result, all 50 million accounts were logged out and third party platform access tokens were revoked.
Learn more here.
Twitter launched a 'Data Saver' mode
Previously, users had to download a separate app to access data saving feature. Now, Twitter has rolled the feature into their main app and can be accessed through settings. Twitter also made a few other changes to the mobile app.
Find out more here.
Reddit reached 1 billion video views per month
Reddit isn't a platform we talk about often but since launching their native video player a year ago, Reddit has achieved an average of 1 billion native video views per month. According to Reddit, having the native video player has increased the amount of time that users are spending on the platform.
Read more here.
LinkedIn is making changes to improve ROI
A new wave of tests and changes are coming to LinkedIn with the aim of improving ROI on the platform. LinkedIn has warned that while these tests are taking place users "may notice a decrease in campaign click-through rates or an increase in CPC compared to their historical average."
Learn more here.
Facebook doubled the account deletion grace period
Amongst the aftermath of the aforementioned security breach, Facebook has doubled the grace period users must wait till they can delete their accounts from 14 days to 30 days. According to Facebook "the increase gives people more time to make a fully informed choice."
Find out more here.
–
Missed last week's edition? You can check it out here.
Follow us on Twitter to stay up to date with the changes as they happen.