This week's most important social media changes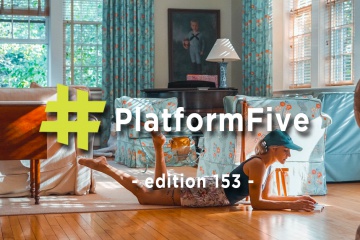 What's changed in the last seven days? What does it mean?
This week we're saying goodbye to Google+, exploring 'Snap Originals' through VR and taking a look at 3D photos on Facebook. All that and more in this week's Platform Five.
Instagram is testing tapping instead of scrolling through posts
Instagram is "always testing ways to improve the experience on [the platform]." Their newest test will see users tapping their way through the explore page, as they do for Stories, instead of scrolling. There's no confirmation as to if or when they'd introduce the same change to the main newsfeed.
Learn more here.
Facebook is rolling out 3D photos
Announced back at their F8 conference in May, Facebook has begun rolling out 3D photos which work by adding depth to your portrait mode photos. Everyone can now view 3D photos in their feed but the ability to create them is still being rolled out which will happen over the coming weeks.
Find out more here.
Google is shutting down Google+ for consumers
Google+ is being shut down for consumers, not that anyone will really miss it. The final nail in the coffin was not the lack of engagement on the platform but a security breach that exposed up to 500,000 Google+ accounts to unauthorised users.
Read more here.
Snapchat introduces 'Snap Originals'
Snap Originals are exclusive shows "created by some of the world's greatest storytellers" that will only be accessible through the Snapchat platform. Exclusive content is not new to Snapchat but this will be the first time users will be able to experience the scenes in VR.
Learn more here.
Facebook is releasing a first-party cookie option
As of October 24, publishers, advertisers, and developers will be able to use first-party cookies for ads. Advertisers will have the option of choosing first or third party cookies but it's recommended that they choose first-party so they can "reach more customers and be more accurate in measurement reporting."
Find out more here.
–
Missed last week's edition? You can check it out here.
Follow us on Twitter to stay up to date with the changes as they happen.