This week's most important social media changes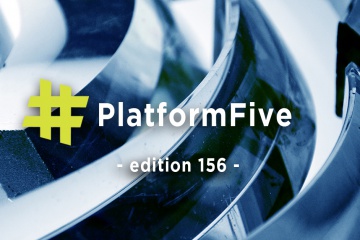 What's changed in the last seven days? What does it mean?
Snapchat lenses have come to desktop to make your business meetings all the more interesting, Twitter is making it easier to change up your news feed and Vimeo videos can now be shared directly to LinkedIn.
Let's take a look at these changes in more detail.
Facebook is testing a new layout for Facebook Stories
It's no secret that Facebook Stories have not been as successful as Facebook would've liked. So now they're trying a new, rather in your face, tactic – a new layout that places six Stories right at the top of the news feed. When you first open the app, the new layout takes up almost the entire screen so there's no missing it.
Find out more here.
Twitter is testing a new home screen button
Previously, the option to switch between a reverse chronological feed and an algorithmic feed was buried deep within Twitter's settings. Twitter announced today that they'll be testing a new button on the home screen of a select number of iOS users that will allow them instantly switch between the two newsfeed options.
Learn more here.
Snapchat brings lenses to desktop
A new desktop extension has been released by Snapchat this week that will allow users to access lenses from their desktop computers. Lenses can now be integrated with Skype, YouTube, Facebook live, even Zoom. This new addition may temporarily increase app usage but it is unlikely to help stop Snap's user drop off in the long term.
Read more here.
Page and Business recommendations have been added to Facebook Groups
A 'Recommendations' panel has been added to Facebook groups. This new addition will collate all the Business' and Pages that group members have recommended into one place. It creates a new avenue for business discovery with potentially a more engaged audience as users are more likely to trust and act on the opinions of those they're interacting with.
Find out more here.
Vimeo subscribers can now publish directly to LinkedIn
Vimeo announced a new feature that will allow videos to be published directly to LinkedIn. This may seem like a small change but it's an indication that Vimeo has given up on being just an online video watching platform, rather a leading platform for publishers who need to embed content.
Learn more here.
Follow us on Twitter for news of these social media and content marketing changes as they happen.