This week's most important social media changes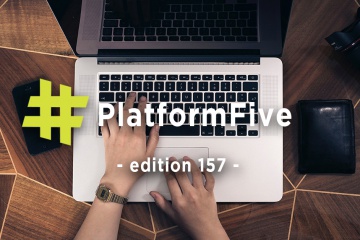 What's changed in the last seven days? What does it mean?
Facebook Messenger introduces the ability to delete messages after they've been sent, Facebook is beginning to roll out 1:1 images for link ads and Instagram is trying to incorporate IGTV with the rest of the Instagram app.
Let's take a look at these changes in more detail.
Facebook announced Instagram and Advanced Page analytics beta
A major announcement came from Facebook this week that will help marketers everywhere measure the impact that Instagram accounts and Facebook pages have on their bottom lines. Two new additions have been introduced to analytics, Instagram Account analytics and Advanced Page analytics which will help marketers answer questions like "how do these numbers actually relate to revenue?"
Learn more here.
IGTV videos can now be added to Instagram Stories
Instagram announced this week that all users will have the ability to share their IGTV videos directly to their Story. The feature works in a similar way to reposting Stories that they're mentioned in and has previously only been available to business accounts. This change is a part of a broader effort to bridge the gap between IGTV and the rest of the Instagram app.
Read more here.
The ability to delete messages in Facebook Messenger is coming
Better late than never, Facebook has announced that they will be bringing their 'unsend' feature to Facebook Messenger. There's a catch though, messages will only be able to be deleted in the 10 minutes after it has been sent. The feature will be useful if you've "accidentally send the wrong photo, incorrect information or messaged the wrong thread."
Find out more here.
Facebook rolls out 1:1 image link ads
With the majority of users accessing Facebook through a mobile app, it makes sense for Facebook to be introducing 1:1 image previews for link ads. The advantages to a 1:1 link image over a 1:1.91 image is that it'll take up more screen space and that ads will look less out of place when they appear in Instagram feeds.
Learn more here.
Facebook is expanding the 'Breaking News' tag to more countries
The Breaking News tag was introduced to help fill the gap left by the removal of the trending news section on Facebook. Australia has had the Breaking News Facebook tag for a while but now Facebook is expanding the test to include France, Germany, Mexico, Spain and the UK.
Read more here.
–
Missed last week's edition? You can check it out here.
Follow us on Twitter to stay up to date with the changes as they happen.