This week's most important social media changes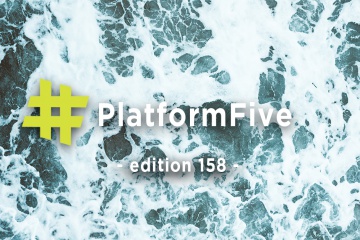 What's changed in the last seven days? What does it mean?
LinkedIn announced the next evolution of Company Pages, YouTube and Instagram introduce new shopping features ahead of the festive season and Pinterest is making it easier to turn followers into website visitors.
Let's take a look at these changes in more detail.
New ways to complete Christmas shopping on YouTube & Instagram
Just in time for the festive season, YouTube and Instagram have launched new features that make it easy for users to shop while consuming content. Both platforms have released the ability to shop for products featured in videos, while Instagram also lets users save products in a wishlist. Brands will be able to control their inventory, prices and photos from one centralised backend on Instagram.
Read more here.
Facebook alters their algorithm to reduce the spread of misinformation & fake news
In a move that promises to cut down on misinformation and clickbait – without necessarily deleting content altogether – Facebook has released features that reduce how far problematic posts can spread. Essentially, posts that the new algorithm deems pr1ovocative will gradually decrease their reach so they still appear on some newsfeeds but won't spread any further. Hopefully, the change will mean false information struggles to get a foothold in online conversation.
Read Mark Zuckerberg's blog post on the issue here.
LinkedIn announces new updates to Company Pages
LinkedIn rolled out a suite of features that will make it easier – and more enjoyable – to engage with professional communities. Pages can now share documents and slide decks, and use hashtags that help users find relevant content. The social platform is also launching new APIs, meaning you'll be able to connect your LinkedIn profile with third-party publishing platforms like HootSuite and Crunchbase.
Find out more here.
Pinterest is making it easier to turn casual followers into website readers
Pinterest is reducing the number of clicks a user needs to take to navigate onto a brand's website, meaning it's becoming quicker for users to shop their feed. In the past, users needed to click on a pin, then click a link on the following page in order to visit a website. Now, users can click a link and shop right away for the products that catch their eye.
Learn more here.
Facebook begins 'Remove' Messenger feature rollout
Last week Facebook announced that they would be introducing the ability to unsend or 'remove' messages in Messenger provided it was within 10 minutes of the message being delivered. Users in Poland, Bolivia, Colombia and Lithuania can now access the feature and it's expected to be rolled out globally in the coming days.
Read more here.
–
Missed last week's edition? You can check it out here.
Follow us on Twitter to stay up to date with the changes as they happen.