This week's most important social media changes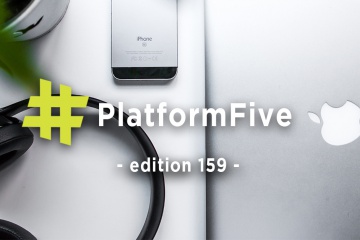 What's changed in the last seven days? What does it mean?
Instagram is testing new profile layouts and cracking down on fake followers, Snapchat's launched native shopping, and LinkedIn has launched its own version of Stories.
Let's take a look at these changes in more detail.
Instagram is testing new profile layouts
Instagram is testing a new profile layout that is supposed to help users "better express themselves and more easily connect with people they care about." Profile pictures, bios, and profile names have all be shuffled around as part of the new layout. Instagram hopes the changes will make profiles "easier and cleaner to use."
Read more here.
Snapchat's dedicated shopping channel launches in time for Black Friday
Black Friday's one of the biggest shopping days of the year, and even Snapchat is getting in on the action with a dedicated shopping channel created especially for the day. Shopify will take care of the actual buying process by users will be able to make purchases without even leaving the app.
Find out more here.
Facebook's careers updates benefit businesses & job seekers
Facebook has developed three new tools to help connect businesses with job seekers, and to help job seekers build their networks and digital skills in analytics and content marketing. Job ads can now be shared to brands' Groups and Pages, and the Mentorship tool now links business mentors with mentees based on shared goals.
Learn more here.
LinkedIn introduces Stories
LinkedIn is beginning to target younger generations by introducing a Stories feature for students at US universities. "Student Voices" lets students post photos and videos temporarily to their campus's feed and permanently to their own profiles, as a means of building their personal brands. Only available in the US at the moment, time will tell whether this feature will be launched in Australia.
Read more here.
Instagram cracks down on fake followers
Instagram's poised to stifle fake likes and followers, and has reportedly updated its AI to crack down on paid-for followers, likes and comments. The changes, designed to 'protect our community from inauthentic activity', promise to restore trust in Instagram, and increase value-for-money for businesses who engage influencers.
Find out more here.
–
Missed last week's edition? You can check it out here.
Follow us on Twitter to stay up to date with the changes as they happen.