This week's most important social media changes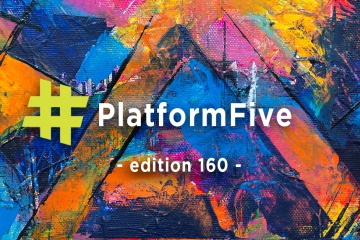 What's changed in the last seven days? What does it mean?
Instagram is making their platform more inclusive, YouTube is retiring annotations and LinkedIn is updating their share box.
Let's take a look at these changes in more detail.
Instagram introduces features for the visually impaired
Instagram is designed to be a visual first platform. This week Instagram announced new features that will make the platform more accessible for visually impaired users. Automatic and custom alt text tests have begun which will allow visually impaired users to listen to descriptions of photos through screen readers.
Learn more about the new features here.
YouTube is retiring annotations
Those pesky semi-transparent boxes interrupting your YouTube viewing experience will be no longer as of January 2019 as YouTube has decided to completely remove them from the platform. Annotations will no longer be able to be added to videos and preexisting annotations will be removed completely.
Read more here.
Facebook expands 'Today In' local news section
After announcing earlier this month that 'Today In' will be expanded to 10 more cities in Australia, Facebook has announced that 400 cities in the US will be able to access the feature. 'Today In' is designed to "connect people to local news" and keep them up to date with "information from their communities."
Find out more here.
YouTube Originals will now be free to view
The fight to be the king of video is a strategic game. YouTube has had a slight shift in direction by announcing that their YouTube Originals will now be made freely accessible but will be ad-supported instead of on a subscription basis. YouTube Premium subscribers don't lose out entirely, they'll be granted early access to all new content.
Read more here.
LinkedIn is rolling out a new share box
LinkedIn has been making a lot of big changes recently, the most notable being their update to company pages. This week they announced an update to their share box which is designed to make it easier for users to pick the audience for each of their posts. The new functionality is similar to Facebook's sharing capabilities.
Learn more here.
–
Missed last week's edition? You can check it out here.
Follow us on Twitter to stay up to date with the changes as they happen.