This week's most important social media changes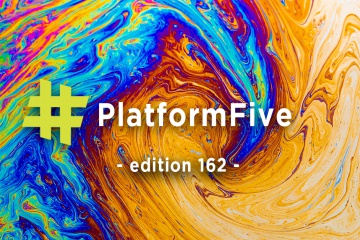 What's changed in the last seven days? What does it mean?
YouTube introduces new CTA extensions for video ads, Facebook is testing search as an ad placement option and Instagram has added a new sticker.
Let's take a look at these changes in more detail.
YouTube introduces a new call-to-action extension for video ads
YouTube has introduced a new call-to-action extension that will take the place of their existing CTA overlays. Then CTAs will be displayed on screen both while your ad is playing and after it has finished. YouTube hope this new format will be "a great way to enhance viewer engagement."
Read more here.
Facebook adds search to the list of ad placement options
Ad revenue has slowed for the social networking giant so they're trying to find new ways to kick-start ad spend. Facebook announced this week that they're beginning a small test of ads in search results. Facebook originally tried to introduce search ads back in 2012 but ultimately decided to roll them back.
Learn more here.
Instagram adds a new countdown sticker
A new sticker has been added to Instagram Stories. The 'Countdown' sticker allows you to display a timer that counts down to a specific event or time. Users have the option to be notified when the timer runs out so it could be a useful tool for building hype around product launches or big announcements.
Find out more here.
Instagram is testing new account features aimed at influencers
New reports suggest that Instagram is testing profiles for creators. "Creators are an important part of [the Instagram] community" as such, the creator profiles will reportedly have new, creator specific tools that include more detailed audience insights.
Learn more here.
Facebook gives 'Life Events' an update
Facebook is updating 'Life Events' with new interactive features and it's getting a new place to live on the main profile page. According to Facebook, life events are incredibly popular and research suggests that people want to see more of this kind of content in their feeds.
Read more here.
–
Missed last week's edition? You can check it out here.
Follow us on Twitter to stay up to date with the changes as they happen.