This week's most important social media changes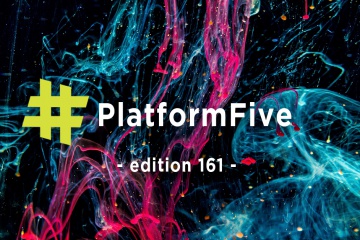 This week's 5 most important social media changes
What's changed in the last seven days? What does it mean?
Instagram is expanding their side-scroll newsfeed test, YouTube has added autoplay videos to their home tab and Facebook is testing a new comment quality feedback option.
Let's take a look at these changes in more detail.
Instagram is expanding side-scrolling feed testing
Previously, Instagram has only been testing the side-scroll feed on the explore page but reports have surfaced this week that show Instagram has begun to test side-scrolling in the main Instagram newsfeed. The new format has been influenced by the increasing popularity of Stories which now have over 1 billion users across the Facebook-owned apps alone.
Read more here.
YouTube adds autoplay videos to the home tab
YouTube has announced that videos on the home page of both the Android and iOS apps will now autoplay, muted and with captions. According to YouTube, the change will make it easier for users to preview content on the go. Users will be able to control how the autoplay function works, including being able to turn it off entirely.
Learn more here.
Facebook Pages will now show which countries they are being managed from
Facebook is constantly looking for new ways to increase transparency across the platform. This time they're making adjustments to the information that is displayed in the Page Info section. As of this week, Facebook will now show the primary country locations of people in all existing page roles.
Find out more here.
Instagram had a glitch that messed up the newsfeed
The glitch came in the form of random bars appearing on in-feed photos which looked similar to a scrambled VHS tape. The source is yet to be confirmed but Instagram has confirmed that the issue is on their end and they're not sure how long it will take to fix the bug.
Read more here.
Facebook is testing  a comment quality feedback option
The upvote / downvote option was introduced earlier this year as a way for users to provide immediate feedback on comment quality, there's limited data to tell us whether or not users are using the feature but now Facebook is testing a variation on this feature. The comment quality feature is a small survey that allows users to give Facebook feedback on comment quality.
Learn more here.
–
Missed last week's edition? You can check it out here.
Follow us on Twitter to stay up to date with the changes as they happen.