This week's most important social media changes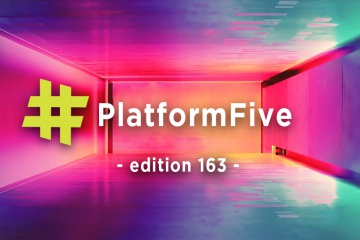 What's changed in the last seven days? What does it mean?
Facebook has had another data breach, Twitter rolls out the 'Sparkle button' and Snapchat is taking on TikTok.
Let's take a look at these changes in more detail.
Facebook adds new features to Messenger
Facebook has added a range of new features to Messenger just in time to capture your holiday snaps. The new additions include two new camera option, boomerang and selfie mode and a few AR sticker options.
Read more here.
Snapchat introduces Lens Challenges
Snapchat is taking a page out of TikTok's book and introducing challenge lenses. Challenge lenses allow users to "get their creative juices flowing" and participate in musical medleys or just film themselves dancing to the selected challenge song. It's worked well for TikTok but will it save Snapchat's declining user base?
Learn more here.
Facebook had yet another data breach
We'd hoped that we wouldn't still be writing about these by now but Facebook has disclosed that there was another bug on their platform that exposed users photos to third-party apps. They say the problem has now been fixed but its left another strike against the Facebook name.
Find out more here.
Twitter rolls out the ability to switch timelines to all users
Initial tests were announced back in September that would give users the ability to switch their timelines between algorithm and reverse chronological timelines. Twitter is now bringing the 'Sparkle button' as it has so been named to all users.
Read more here.
Facebook launched an inspiration section for business'
Facebook is trying to make its business manager a source of inspiration for business creative. The new section shows examples of the most creative ads and the best performing creative from across Facebook's platform.
Learn more here.
–
Missed last week's edition? You can check it out here.
Follow us on Twitter to stay up to date with the changes as they happen.