This week's most important social media changes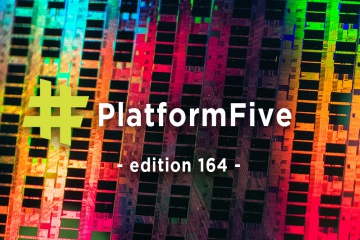 What's changed in the last seven days? What does it mean?
Videos can finally be scheduled to business Instagram accounts, TweetDeck now supports tweets with video and multiple images and Facebook is adding CTA stickers to Stories.
Let's take a look at these changes in more detail.
Business' can finally schedule videos to Instagram
Social media managers started the new year with a Christmas present from Instagram. Third party platforms have finally been granted access to publish videos on Instagram, this means they can be scheduled like any other single image post.
Learn more here.
Twitter announces scheduling upgrade for TweetDeck
Twitter has announced this week that TweetDeck has received an upgrade. The app will now support the scheduling of tweets with videos or multiple images. A lot of the more popular social management platforms already have this ability.
Read more here.
Facebook adds new CTA stickers to Stories
Facebook Stories didn't take off as quickly as one might've expected given the popularity of the feature on Instagram. In an attempt to encourage more business' to use Stories, Facebook has added CTA stickers to Stories which may help make stories more effective.
Find out more here.
You can now simultaneously post to multiple accounts on Instagram
Instagram is in the process of rolling out a new feature that will allow users to post to multiple accounts at the same time. The feature will only be available to iOS users for the time being but will save social media managers a lot of time.
Learn more here.
Facebook will now be preinstalled on some Android smartphones
In a surprising move, Facebook has brokered a number of deals that to have the Facebook app preinstalled on select Android devices. Early reports state that the app can be disabled but cannot be deleted from the devices.
Read more here.
–
Missed last week's edition? You can check it out here.
Follow us on Twitter to stay up to date with the changes as they happen.