This week's most important social media changes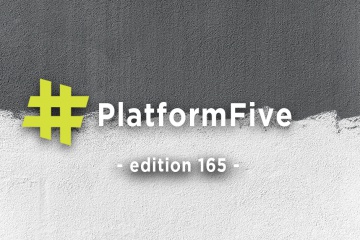 What's changed in the last seven days? What does it mean?
YouTube has been busy making a lot of changes this week, Facebook has introduced automatic translation for Dynamic Ads and Twitter has rolled out reverse chronological timelines for Andriod users.
Let's take a look at these changes in more detail.
YouTube is testing a 'Recommended Downloads' feature
Downloading YouTube videos for later offline viewing is not a new feature. Users in all almost all countries have been able to do this for the last five years. YouTube is taking this feature a step further by testing download recommendations for users. It's not yet known if the feature will be rolled out more widely.
Learn more here.
Twitter rolls out chronological feeds for Android
The ability to switch between reverse chronological and algorithm based Twitter timelines was given to iOS users almost a month ago but Andriod users were left in the dark about when they'd be getting the update. Finally, Twitter rolled out the new 'sparkle' button to Android users yesterday and they are loving it.
Read more here.
Facebook adds new language option for Dynamic Ads
Facebook has been pushing cross-border initiatives for the last couple of years the aim of which is to help people and business' communicate with anyone, anywhere. To further this ambition along, Facebook has introduced automatic translation for Dynamic Ads. This is an incredibly useful addition for any business who reaches an international audience.
Find out more here.
YouTube is letting users swipe between videos
Swiping is the new tapping for YouTube in 2019. Unsurprisingly given the high video view rates that come from mobile, YouTube has introduced a few new features to make the platform more mobile friendly, one of which is the ability to swipe left and right between new videos. iOS users should start to see the feature in the coming weeks.
Read more here.
YouTube is removing some sharing capabilities
YouTube has announced this week that it will be removing the ability for users to automatically share their YouTube activities to Google+ and Twitter. The removal of Google+ comes as no surprise given it's no longer available to everyday users but Twitter is more of a surprise. The feature will be removed after Jan 31st.
Learn more here.
–
Missed last week's edition? You can check it out here.
Follow us on Twitter to stay up to date with the changes as they happen.