This week's most important social media changes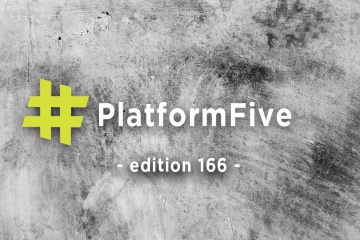 What's changed in the last seven days? What does it mean?
Facebook launched a new petition feature, LinkedIn announced interest targeting for ads and you can now share your favourite Netflix shows to your Instagram Stories.
Let's take a look at these changes in more detail.
Facebook removes the ability to automatically add Group members
If you are a group admin, you may have noticed a drop in members in recent weeks. Up until now, users could be automatically added to groups by their friends, they'd receive a notification that they'd been added, then content from the group would enter their newsfeeds. This means that many users were part of groups but had never visited or interacted with them. Facebook is now moving those members to an invited section which will not count towards the group member total.
Read more here.
You can now share your Netflix favourites to Instagram Stories
Stories are showing no signs of slowing down in 2019. They continue to grow in popularity which makes it a useful marketing tool for brands. Netflix is capitalising on this by allowing users to share the latest TV show or movie they're watching straight to their Instagram Stories. Other users will then be able to open the show/movie in Netflix directly from the Instagram Story.
Learn more here.
Facebook has launched a new petition feature
Getting mixed up with politics hasn't helped Facebook in the past but that hasn't stopped them from launching a new petition feature called Community Actions which will help users call for action and notify government officials. The feature was launched in the US this week after being tested in a few markets. There's no indication yet of when the feature will be rolled out globally.
Find out more here.
LinkedIn announces Interest Targeting in Campaign Manager
LinkedIn is looking to up their advertising game and has a series of new features that will hopefully help them do that. The first of which is interest-based targeting. Interest Targeting will allow advertisers to "fine tune their campaign targeting by using more than 200 professional interest categories." These categories are based on the individual's professional interests and the topics that they are engaging with across the platform.
Read more here.
Facebook adds new Page tab call 'Page Quality'
Stamping out platform misuse has been a long term goal for Facebook. They've announced a couple new measures which they hope will help make page managers more aware of potential rule violations and limit those who do continue to break the Facebook Community Standards. For now, the Page Quality tab will display any content that has been removed due to Community Standards violations but Facebook noted that they will be providing more information in the tab over time.
Learn more here.
–
Missed last week's edition? You can check it out here.
Follow us on Twitter to stay up to date with the changes as they happen.