This week's most important social media changes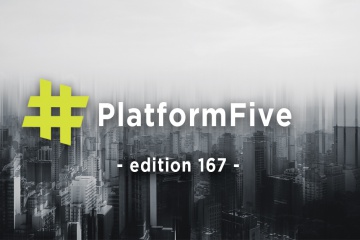 What's changed in the last seven days? What does it mean?
Instagram Stories have hit 500M daily active users, LinkedIn and Reddit are making improvements to advertising on the platform while TikTok has introduced ads for the first time.
Let's take a look at these changes in more detail.
Instagram Stories reach 500M daily active users
Instagram has 1 billion daily active users. This means that roughly half of Instagram's users are looking at Instagram Stories every day. This is a much-needed success for Facebook and comes amid their many PR issues and their quaterly earnings call in which the platform outlined several areas where they'll be focusing their energy in 2019.
Learn more here.
LinkedIn is creating Lookalike Audiences
LinkedIn is finally getting their ad game on. Last week, they introduced Interest-based targeting to their campaign manager. This week they've announced that they're working on their own version of lookalike audiences which will allow advertisers to target users who are similar to their current page followers. LinkedIn advertising can still be quite expensive when compared to other advertising avenues but hopefully, these changes will encourage more marketers to jump on board and bring costs down in the long run.
Read more here.
TikTok is testing ads on their platform
TikTok took the Western world by storm in late 2018 after already successfully capturing the Asian markets. The platform took over Musical.ly last year and has grown exponentially since. They've grown so much that they've already begun to test ads within their platform. The ads are reported to appear 'right after the hero screen' and last around 5 seconds.
Find out more here.
Reddit launches cost-per-click ads
Reddit isn't a platform we get to talk about much in Platform Five but it seems that they too are beginning to get their ad game on. The platform announced this week that they will be launching cost-per-click (CPC) ads which are the platform's first performance-based ad unit. Reddit hopes that this change will increase ad performance and inventories across the site.
Read more here.
Instagram is introducing the ability to share links to entire Stories
Stories have become hugely popular (just in case you couldn't work that one out from the first update). So now they're giving brands better options to help them promote their Stories. The new feature will allow users to share a link to entire Stories. This will help people and brands create greater awareness and hopefully engagement on their Stories.
Learn more here.
–
Missed last week's edition? You can check it out here.
Follow us on Twitter to stay up to date with the changes as they happen.