This week's most important social media changes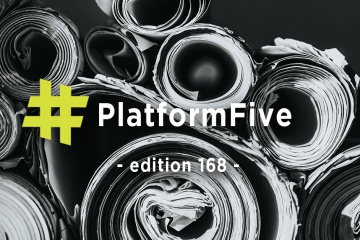 What's changed in the last seven days? What does it mean?
Facebook will soon disclose who uploaded custom audience information, Google+'s shut down date has been confirmed and Messages can now be unsent in Messenger.
Let's take a look at these changes in more detail.
Facebook will reveal who uploaded ad targeting information
From February 28, the 'Why am I seeing this?' button on Facebook ads will not only reveal which brand has paid for the ad but who uploaded your contact information and when it was uploaded. A spokesperson for Facebook stated that the goal of this update is to give people a better understanding of how advertisers use their information.
Learn more here.
YouTube is expanding the test of its Content Discovery tool
YouTube is expanding the test of its explore feature to new devices including iPhones, iPads, Android phones and tablets and desktops. The feature isn't dissimilar to Instagram's Explore page which allows users to find new content based on accounts they follow. The new YouTube feature aims to "introduce users to a diverse set of personalised content."
Read more here.
Facebook budget optimisation is coming to campaigns
Campaign budget optimisation has been available since 2017. It allows Facebook's algorithm to optimise the budget across all ad sets. Now Facebook has announced that as of September 2019, all new and existing campaigns will automatically be budget optimised and advertisers will not be able to turn it off.
Find out more here.
Google has given Google+ its expiration date
Google announced in October last year that they would be shutting down Google+ for consumers by August 2019. When the privacy bug surfaced, they announced that they would expedite the closure to the end of April 2019. Google has now confirmed that Google+ will now be shut down on April 2nd.
Learn more about the shut down here.
You can now delete sent messages in Messenger
We've all sent a message and instantly wanted to delete it from our device, forgetting it was ever crafted. Messenger has announced that they're finally rolling out the ability to delete messages after they've been sent. There's a catch, messages will only be able to be deleted for up to 10 minutes after they were sent.
Read more here.
–
Missed last week's edition? You can check it out here.
Follow us on Twitter to stay up to date with the changes as they happen.