This week's most important social media changes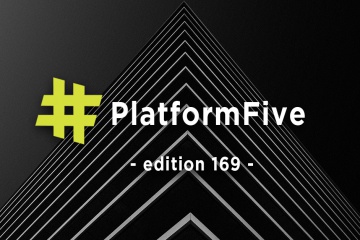 What's changed in the last seven days? What does it mean?
Facebook's rolling out unified inbox updates, LinkedIn is testing live video streaming and Instagram has a glitch.
Let's take a look at these changes in more detail.
Instagram's got a glitch and it's making follower counts go nuts
Users across the globe have reported losing and gaining massive amounts of followers on their accounts. Some reported their accounts were unfollowing people as well. While it was first assumed that Instagram was cleaning up the platform, they have since confirmed that it's actually a glitch that was affecting the follower counters, not the actual accounts.
Read more here.
Facebook has started rolling out unified page inbox updates
Unified inboxes have been a blessing to community managers everywhere. They allow Facebook and Instagram notifications and Facebook messages to be answered all in the one place. The newest update which Facebook has confirmed they're beginning to roll out will also include Instagram Direct Messages.
Learn more here.
LinkedIn has launched Live Video Streaming
Video is the fastest growing format on LinkedIn. They're capitalising on that by introducing LinkedIn Live, a live streaming video feature. It's currently in invite-only beta testing in the United States but soon LinkedIn will allow people to apply to beta test the new feature.
Find out more here.
Facebook has announced new Group updates
Facebook wants to help group admins create "meaningful communities." The latest round of updates has been designed to help admins better invest their time, engage members, and manage their groups. The features include mentorship, group subscriptions and a new post formatting tool.
Read more here.
Instagram is testing Direct Messages for the web
For years, Instagram has made it clear that it was a mobile app first. Currently, users can like and comment on posts and watch Stories on the desktop site but that's it. Reports have surfaced this week that reveals an internal test is taking place which will see Instagram Direct Messages come to the desktop site.
Learn more here.
–
Missed last week's edition? You can check it out here.
Follow us on Twitter to stay up to date with the changes as they happen.