This week's most important social media changes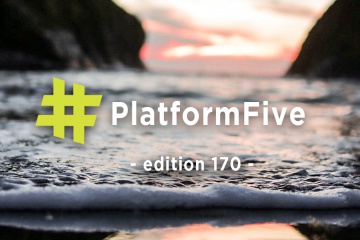 What's changed in the last seven days? What does it mean?
Twitter opens applications for its public beta program, Instagram is working on a donation sticker and LinkedIn is making recruiters lives a little bit easier.
Let's take a look at these changes in more detail.
Twitter opens applications for its public beta program
Announced back in January, Twitter has opened applications for their public beta program that will allow users to test and give feedback on new features. The first cab off the testing rank is the visual design of replies. The program is currently only open to users who access Twitter from and iOS device.
Read more here.
Instagram is working on a Donation sticker
Fundraising stickers were announced by Facebook at their communities summit. The Instagram Donation sticker for Stories is the first iteration of this. The stickers are still being tested but they pose an interesting proposition for Instagram who by all accounts are wanting t expand the e-commerce functionalities in their app.
Learn more here.
LinkedIn is moving its talent tools to one platform
Linkedin has three "core talent tools" Jobs, Recruiter and Pipeline Builder. LinkedIn has announced that these tools will now be moved onto a single platform that will provide a "new intelligent hiring experience" designed to make life easier for recruiters. As part of the shift, they'll also be including some new functionalities which are due to start rolling out mid-year.
Find out more here.
Facebook introduces new location privacy controls to the Android app
Facebook is making it easier for Android users to control what location data is sent and stored by the app. Android users have previously expressed concern over the app's ability to continuously log location data while it's not in use which was due to Android's "all-or-nothing" system approach to location permissions.
Learn more here.
Twitter is testing new "retweet with comment" layouts
While the new testing program will look into Twitter Replies, Twitter has confirmed that they're currently running a public facing test which aims to make Twitter "more conversational" by giving retweets with comments a facelift. The layout in the new test makes comment retweets look like replies.
Take a look for yourself here.
–
Missed last week's edition? You can check it out here.
Follow us on Twitter to stay up to date with the changes as they happen.