This week's most important social media changes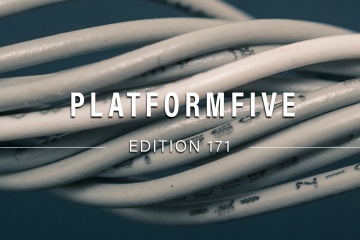 What's changed in the last seven days? What does it mean?
Facebook announced 'Facebook Showcase', Snapchat has introduced educational courses for advertisers and Instagram is testing titles for live videos.
Let's take a look at these changes in more detail.
Instagram is testing titles for Instagram Live
More and more, social media users are watching videos online without sound. This means that it's more important than ever for videos to include subtitles which could be part of the thinking behind Instagram's latest test. Users have spotted a new title option for Instagram Live videos which appears at the top of the screen when you start a stream.
Learn more here.
LinkedIn expanded the rollout of their trending news section
LinkedIn's new trending news section 'What People are Talking About' showcases trending topics and content as they happen. After a successful testing period, LinkedIn has begun to roll the feature out to more users. The tool has the ability to help increase content focus and engagement on the platform.
Find out more here.
Snapchat launched a Snap ads education course
Snapchat is the place to go for advertisers who want to reach a younger demographic. If that's your target market then Snapchat's newly updated Explore education courses will be worth your time. They're designed to give advertisers a complete overview of the platform, covering everything from formats to audience targeting to analytics.
Explore the courses for yourself here.
Facebook announced 'Facebook Showcase'
While Facebook Watch isn't quite the success they'd hoped it would be (yet), Facebook is moving forward with monetisation offerings. The newest of which is Facebook Showcase. According to Facebook "Showcase will give online video and TV ad buyers…opportunities to reach their target audiences with the highest quality videos on Facebook."
Learn more here.
LinkedIn added new Salary Insights to job listings
Wage Insights are an expansion of Salary Insights which were rolled out by LinkedIn to some regions last year. They give "personalised insights about jobs where [users] could make more money than their current role." While LinkedIn doesn't know exactly what you earn, they can create estimates based on salary information for similar roles in the same location.
Find out more here.
–
Missed last week's edition? You can check it out here.
Follow us on Twitter to stay up to date with the changes as they happen.